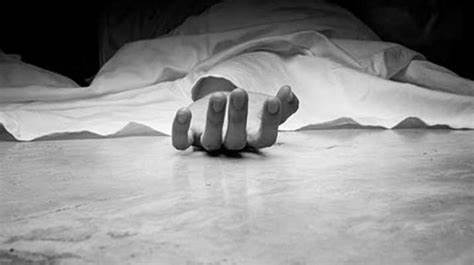 Tragedy struck the village of Dakshin Sonaicherri in Belonia subdivision of Tripura when Sujan Shil, the 32-year-old president of BJP's Both no-29 under 37-Hrishyamukh constituency, died after falling off a tree while cutting branches for firewood. The incident occurred on the morning of May 6, 2023, and left the entire village in a state of shock and mourning.
According to the police sources, Sujan, who belonged to a poor family, had climbed a tree in his house to collect branches to be used as firewood. However, while cutting the branches, his feet slipped, and he fell steeply on the ground, sustaining serious injuries on his head and neck. He lost consciousness and was immediately rushed to Belonia subdivisional hospital. However, the doctor on duty declared him "brought dead."
Sujan's sudden and untimely death has left his family and the village residents in shock and disbelief. He was a popular figure in the village and was known for his commitment to public service. He was actively involved in various social and political activities in the area and had been serving as the president of BJP's Both no-29 under 37-Hrishyamukh constituency for some time now.
Sujan's tragic demise has left a void in the hearts of his family members, friends, and well-wishers. He was the sole breadwinner of his family and is survived by his wife and two young children. The news of his death has cast a shadow of grief and mourning in the entire village, with residents expressing shock and disbelief at the sudden turn of events.
The local administration and political leaders have expressed their condolences to the family and assured them of all possible help and support. The BJP leadership in the state has also mourned Sujan's death and described him as a dedicated and hardworking party worker who always worked for the welfare of the people.
Meanwhile, the incident has raised questions about the safety of individuals engaged in activities like tree-climbing and other manual labor. Many have pointed out that such activities can be dangerous, especially for those who are not trained or equipped to handle them.
The incident has also sparked a debate about the need for safety regulations and measures to protect workers engaged in manual labor. Many have called for better safety standards and training programs for workers engaged in risky jobs to prevent such tragedies from occurring in the future.
Sujan Shil's untimely and tragic death has left a deep impact on the residents of Dakshin Sonaicherri and the wider community in Tripura. He will be remembered for his selfless service to the people and his commitment to public welfare. His death serves as a reminder of the risks involved in manual labor and the need for better safety regulations and training programs to prevent such tragedies from occurring in the future.