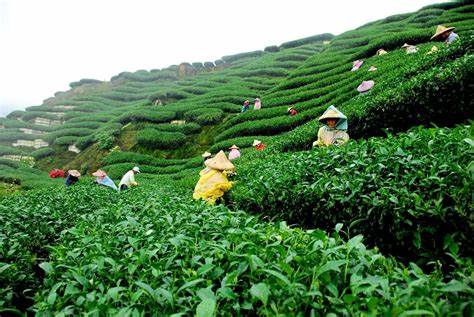 The Mahabir Tea Garden in Kamalpur has a new owner who is now in charge of managing the century-old garden. However, the new management has landed in a new problem as it is trying to take an undertaking from the workers. The owners have asked the workers to sign a form that will deprive them of many of their rights, which has caused worry among the workers.
The previous management of the garden was plagued by disputes among the owners, which weakened the garden's management. As an interim arrangement, a workers' cooperative was formed, which was running the garden. However, it landed into trouble following the murder of a TIPRA Motha leader Pranajit Namasudra. The president of the workers' cooperative and five others were arrested, and the garden was eventually closed.
The bank had put the garden up for auction as the previous owners had taken a loan which they had not returned. The new owners purchased the garden for Rs 7 crore and are now preparing to run it. However, the workers are concerned about the new owners' attitude and the undertaking they are being asked to sign.
The President of the BJP Surma Mandal has stated that the new owners will have to run the garden in consultation with the workers. It remains to be seen how the new management will address the concerns of the workers and ensure the smooth running of the garden.
The change in ownership of the Mahabir Tea Garden has raised hope for its revival, but the new owners will have to work closely with the workers and address their concerns to ensure a successful turnaround.