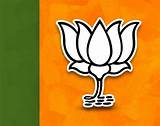 The Bharatiya Janata Party (BJP) is gearing up to launch a statewide 'Jana Sampark Abhiyan' or mass contact programme in Tripura from May 15 to June 15, followed by a similar campaign in other states of the country. This initiative comes on the heels of the party's ongoing booth empowerment programme, which has gained momentum in recent weeks.
Sources within the BJP stated that the 'Jana Sampark Abhiyan' is being timed to coincide with the completion of Narendra Modi's nine-year tenure in power. While the booth empowerment programme will continue simultaneously, the 'Jana Sampark Abhiyan' aims to mobilize people in favor of the BJP, according to the sources. Despite the recent alliance between the Congress and the Communist Party of India (Marxist) [CPI(M)] in Tripura, the BJP is confident of retaining both Lok Sabha seats in the state, as it had emerged victorious in the recent assembly elections.
A senior leader of the BJP expressed optimism about the party's performance in the upcoming Lok Sabha election in the northeast region, which has a total of 25 Lok Sabha seats. The leader confidently stated that the BJP is expected to make a clean sweep of all the seats in the region, including Tripura, and perform better than in the previous election.
The 'Jana Sampark Abhiyan' in Tripura is part of the BJP's efforts to consolidate its support base and mobilize the electorate ahead of the Lok Sabha election. The party is determined to maintain its stronghold in the state and is actively engaging with the people through its mass contact programme, in addition to its ongoing booth empowerment initiative.