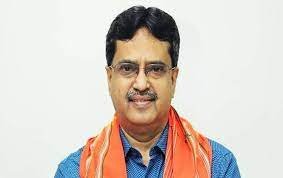 Tripura Chief Minister Dr. Manik Saha is set to address the Asia-Pacific Leaders Conclave on Malaria Eradication, which is scheduled to be held in Delhi. The program will be presided over by Union Health Minister Dr. Mansukh Mandavia, and health ministers from all the states are expected to attend.
Dr. Saha left for Delhi on Sunday and is likely to stay for a few days to attend several official meetings, including with Prime Minister Narendra Modi and Home Minister Amit Shah, to discuss various issues pertaining to the state. He is also scheduled to meet with several party leaders, including Bharatiya Janata Party (BJP) President JP Nadda.
Sources within the party have highlighted the significance of Dr. Saha's visit, as central leaders are currently busy finalizing their strategy for the upcoming Lok Sabha election. It is learned that the Chief Minister will brief the central leaders about the state's situation and seek guidance.
The Asia-Pacific Leaders Conclave on Malaria Eradication is an important platform for regional leaders to discuss and exchange ideas on tackling the issue of malaria, which remains a major health concern in many parts of the world. Dr. Saha's participation in this event showcases the Tripura government's commitment to addressing public health challenges and seeking solutions at a national and international level.