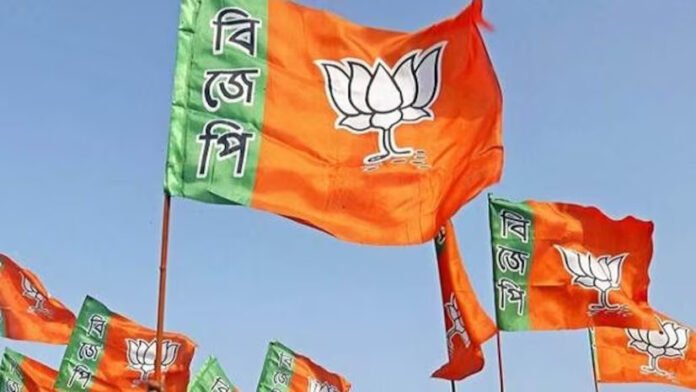 The Bharatiya Janata Party (BJP) has taken a significant stride in preparation for the upcoming by-elections on September 5, revealing its candidates for the Dhanpur and Boxanagar assembly constituencies. These crucial bypolls, set to take place in Tripura's Sepahijala district, have garnered considerable attention.
The BJP's selections for these constituencies have been named as Taffajal Hussain for the Boxanagar assembly seat and Bindu Debnath for the Dhanpur segment. Mr. Hussain brings local leadership expertise to the Boxanagar arena, while Debnath assumes the mantle of the party's mandal president in Dhanpur.
In a proactive move to kickstart their grassroots campaign, seasoned party leaders are already on their way to Boxanagar and Dhanpur. This strategic initiative, aimed at the booth level, underlines the party's dedication to secure electoral success. The nomination papers for the chosen candidates are slated for submission on Thursday, marking an essential step in the electoral process.
The by-election for the Boxanagar constituency has arisen due to the unfortunate demise of CPI(M) MLA Samsul Haque. Simultaneously, Union Minister Pratima Bhoumik's resignation as the MLA of Dhanpur has necessitated the bypoll for that particular seat.
In response, the CPI(M)-led Left Front has nominated Kaushik Chanda and Mijan Husain as their contenders for the Dhanpur and Boxanagar assembly constituencies, respectively. This dynamic contest between political forces underscores the region's keen interest in shaping its representation.
As the electoral timeline unfolds, prospective candidates have until August 17 to file their nomination papers. Subsequent to this, scrutiny of the nominations will transpire on the ensuing day. The climactic counting of votes for these impactful by-elections is set for September 8. The outcomes of these polls are poised to reverberate across the political landscape of Tripura.
With the stage set for this electoral showdown, political observers and citizens alike anticipate an engaging contest that will shape the future trajectory of the region.