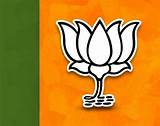 The ruling Bharatiya Janata Party (BJP) in Tripura is reportedly concerned about the nomination for the tribal reserve East Tripura Lok Sabha seat due to its uneasy political relationship with the regional party "Tipra Motha." In the previous assembly elections, the "Tipra Motha" had helped the BJP by cutting into opposition votes and preventing the opposition from winning in 19 assembly seats, which could have potentially impacted the BJP's victory. The BJP had also promised to fulfill the "Motha's" demand for appointing an "interlocutor" to address the socio-economic, political, and cultural issues of tribals, but the appointment has not been made yet, causing discomfort and displeasure among the "Tipra Motha."
Sources within the BJP reveal that under normal circumstances, the sitting MP Rebati Tripura should have no problem winning the East Tripura seat again. However, if the "Tipra Motha" decides to field its own candidate, it could pose a challenge for Rebati and the BJP to retain the seat. Initially, the central leadership of the BJP had considered allotting the East Tripura seat to "Motha" supremo Pradyot Kishore, but the idea was abandoned due to Pradyot's unpredictable nature and political moves. Sources suggest that towards the end of the current year, the Union Home Ministry is expected to announce the name of an "interlocutor" as demanded by the "Motha," which could potentially secure their support for the BJP candidate, likely to be Rebati Tripura.
On the other hand, the BJP is reportedly not worried about the West Tripura (general) seat, as they feel confident about winning it. Sitting MP and Minister of State Pratima Bhowmik is expected to be renominated, although there are other aspirants as well, and the final decision will be made by the party's central parliamentary board. However, the BJP believes that the West Tripura seat can be easily retained in the upcoming Lok Sabha elections in any case, according to sources.