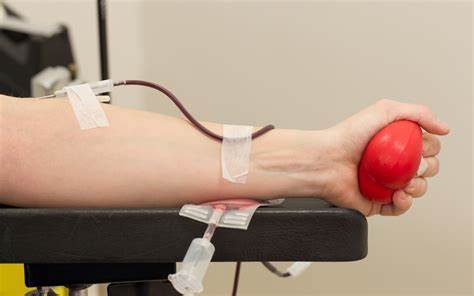 A mega blood donation camp was organized yesterday by Tripura Civil Service Officers Association and Kumarghat Sub-Divisional Administration. This Mega Blood Donation Camp was held at Payetraj Training Institute, Kumarghat in collaboration with Kumarghat Municipal Council, Pecharthal and Kumarghat Block Administration.
Animal Resource Development Minister Sudhanshu Das inaugurated this blood donation camp Inaugurating the blood donation camp, the Animal Resource Development Minister said that TCS officers have an important role in the implementation of the development program of the government.
TCS officers have come forward to donate blood beyond their official duties. Their role is commendable. He said, TCS officers have taken this initiative out of responsibility towards the society. Their blood will give the life of a dying patient President of Unkoti Zilla Parishad Amalend Das, MLA Bhagwan Das, Chairperson of Kumarghat Payet Samiti Biswajit Das, District Magistrate of Unkoti district were present in the event. Vishal Kumar Kumarghat Sub-Division Sub-Divisional Ruler Subwat Kumar Das gave the welcome address 101 people donated blood including 18 women in the mega blood donation camp.