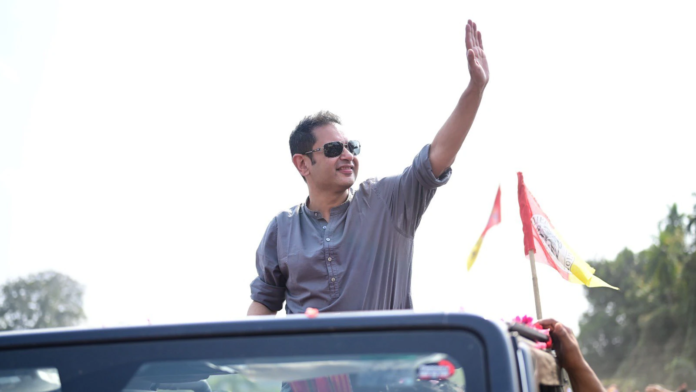 In a bid to press the Centre for a 'constitutional solution' to the issues facing 'Tiprasa', Bubagra Pradyot Kishore, the leader of 'Tipra Motha Party', has announced a sustained agitational program, including a day-long 'bandh'. Bubagra , however, did not elaborate on what he meant by a 'constitutional solution', and no inquiries were made to seek further clarification on his stance.
Expressing his frustration, Bubagra Pradyot Kishore stated, "Despite their reassuring words, the Centre has yet to take concrete steps towards meeting our demands for a constitutional solution. Therefore, we are left with no choice but to pursue an agitational course." Notably, he did not touch upon the contentious issue of 'Greater Tipraland'.
He voiced concerns regarding the recently passed women's reservation bill, which received overwhelming support in both houses of Parliament. He alluded to potential ramifications for 'Tiprasa', without explicitly detailing his apprehensions. Political analysts, however, dismissed Bubagra 's concerns, deeming them premature. They pointed out that the delimitation commission, responsible for recommending assembly seat reservations, is yet to be constituted. The outcome of this process remains uncertain, making Bubagra 's apprehensions speculative.
A political observer shed light on the situation, stating, "According to Article 82 of the constitution, a delimitation commission is mandated after each census. The last commission was established in 2002 following the 2001 census. The entire process for the upcoming census is yet to be outlined. Pradyot's apprehensions seem misplaced and seem to stem from a narrow viewpoint on this longstanding political issue since 1998."
Bubagra Pradyot Kishore's call for agitation and a day-long 'bandh' underscores the urgency he perceives in addressing the issues faced by 'Tiprasa'. However, clarity on the proposed 'constitutional solution' and the potential impact of the women's reservation bill awaits further developments. The political landscape of Tripura remains in a state of flux as these issues unfold.