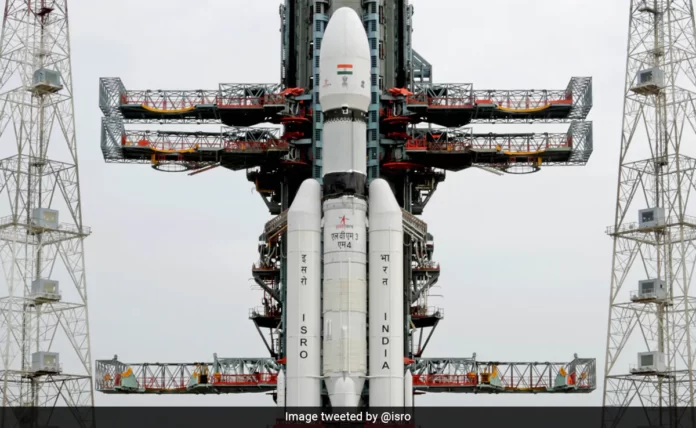 On July 14, India witnessed the successful launch of Chandrayaan 3, a highly anticipated moon mission by the Indian Space Research Organisation (ISRO). This mission serves as ISRO's follow-up attempt after the challenges faced during the soft landing of Chandrayaan-2 in 2019. Bollywood celebrities took to their social media platforms to congratulate the hardworking scientists of ISRO and express their support for the nation's scientific progress. With tweets and Instagram posts, stars like Mahesh Babu, Anupam Kher, Esha Gupta, and Rakul Preet Singh showered praises on ISRO's achievement.
Successful Launch Celebrated by Bollywood Celebrities: Mahesh Babu, a popular actor, expressed his excitement and support for ISRO's endeavors on Twitter. He tweeted, "Onward to greater horizons! Thrilled to witness another momentous launch! Congratulations & all the best to the brilliant team at ISRO for the launch of #Chandrayaan3 today! Proud of you all!"
Veteran actor Anupam Kher shared a video of the launch and wrote, "Jai Hind," signifying his pride in the nation's achievement.
Esha Gupta, through her Instagram handle, referred to the event as a "historic moment," recognizing the significance of Chandrayaan 3's successful launch.
Rakul Preet Singh, another Bollywood actress, congratulated the scientists and expressed her happiness over the mission's triumph.
Earlier, celebrities like Akshay Kumar, Ajay Devgn, and Suniel Shetty had also extended their best wishes for the success of Chandrayaan 3, highlighting the unity between the entertainment industry and the scientific community.
ISRO's Resilience and Progress: Chandrayaan 3 marks an important milestone in ISRO's space exploration program. Following the challenges faced during the Chandrayaan-2 mission's landing, ISRO exhibited resilience and determination to rectify the setbacks and continue advancing in its pursuit of lunar exploration.
The successful launch of Chandrayaan 3 is a testament to the scientific prowess of ISRO's team and their unwavering dedication. It reinforces India's position as a growing player in the global space sector and showcases the country's commitment to pushing the boundaries of scientific knowledge.
Conclusion: The successful launch of Chandrayaan 3 has garnered widespread recognition and praise from Bollywood celebrities, who took to social media to congratulate ISRO and its scientists. Mahesh Babu, Anupam Kher, Esha Gupta, and Rakul Preet Singh, among others, commended ISRO's efforts in advancing India's scientific endeavors.
ISRO's accomplishment with Chandrayaan 3 demonstrates the organization's resilience, progress, and commitment to exploring the moon. This achievement not only instills national pride but also strengthens India's position in the global space community. With each successful mission, ISRO continues to inspire and contribute significantly to the country's scientific and technological growth.