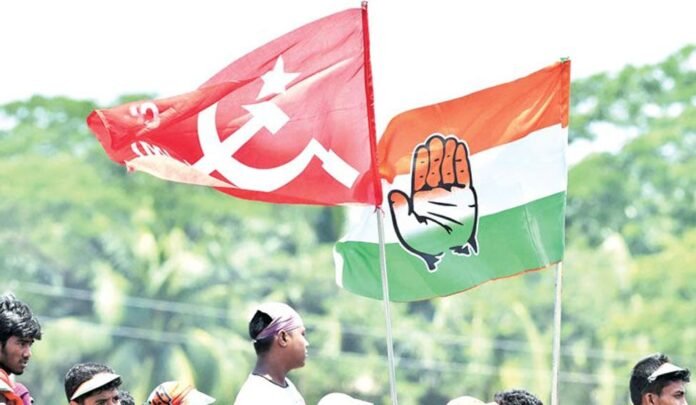 Tripura, February 27, 2023 – As the results of the recently held Tripura elections are due on March 2, the Communist Party of India (Marxist) or CPIM and the Indian National Congress (INC) alliance are eagerly awaiting to see if their combined efforts will pay off. The two parties joined hands for the first time in the state, hoping to dethrone the ruling Bharatiya Janata Party (BJP).
The election, which was held on February 16, witnessed a tough battle between the three parties with a voter turnout of 81.8%. The CPIM-Congress alliance had fielded candidates in all 60 constituencies, while the BJP contested in 59 seats and its ally Indigenous Peoples Front of Tripura (IPFT) in one seat.
The alliance is hoping to bank on the anti-incumbency wave against the ruling BJP government, which has been in power for the last two terms. The CPIM, which had ruled the state for over 25 years, was defeated by the BJP in the 2018 elections.
The Congress had a limited presence in the state until it allied with the CPIM for the current elections. The alliance has promised to work toward the welfare of the people, particularly farmers, youth, and the unemployed.
If the CPIM-Congress alliance secures a majority in the state, it would be a significant boost for the opposition parties ahead of the 2024 Lok Sabha elections. The BJP currently holds power in most of the northeastern states, and a defeat in Tripura would be a severe setback for the party.
The alliance's success would also be seen as a comeback for the CPIM, which has been struggling to maintain its presence in the region. Tripura is one of the few states where the party still has a significant presence.
The results of the elections are eagerly awaited, and all eyes are on March 2, when they will be announced. The fate of the parties and the state's political future will be decided then.