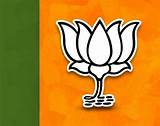 The CPM has joined hands with the in the assembly elections in the desire to seize power in Tripura. Black rule of Congress was the tool of Left to rule for 25 consecutive years. CPM has ruled against that Congress. State BJP president Rajeev Bhattacharya raised the tone against CPM in a press conference today.
On this day, he also criticized the election terrorism during the rule of CPM in the last 25 years. Moreover, CPIM State Secretary Jeetendra Chowdhury strongly protested the allegation of post-election terrorism in Tripura.
He claimed that after the last election, BJP had instructed all the activists not to commit terrorism after the announcement of the election results. Still, opposition party workers attacked BJP workers, vandalized houses.
According to him, the communists never wanted to develop the people of the ethnic group. Maharaja Veer Vikram Manikya was forgotten by the CPM during the Left period. But Agartala airport was dedicated in the name of Maharaja during the rule of BJP government. According to him, CPM is doing politics with people. But the BJP government did not. The BJP government has sent for Parliament's approval to increase the number of seats in TTAADC.
He also added that Prime Minister Narendra Modi has gifted 18 private schools for the development of the people, out of which 10 schools have been established. So the people of Janjati section have chosen BJP in 2023 assembly elections.