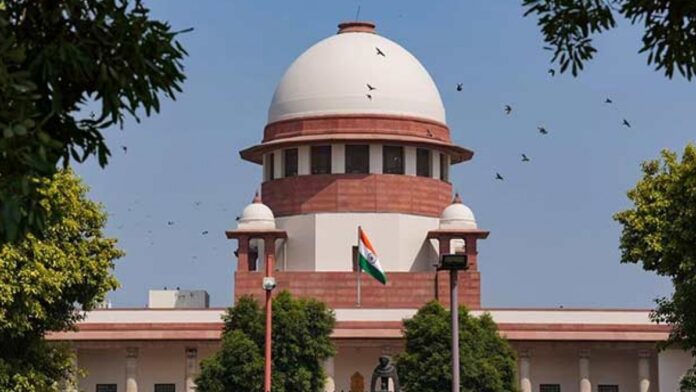 In a significant appointment, the Centre has selected a distinguished Delhi High Court Judge to serve as the Chief Justice of the Manipur High Court. This move carries considerable implications for the judicial landscape in Manipur and reflects the government's commitment to enhancing the state's legal infrastructure.
Justice Siddharth Mridul, a seasoned jurist with an impeccable track record, has been entrusted with the crucial role of Chief Justice in Manipur. This decision is met with optimism and high expectations from legal experts and the local populace.
The Manipur High Court, located in Imphal, is a vital institution responsible for the administration of justice in the state. The appointment of Justice Siddharth Mridul signals a new chapter in the court's history, emphasizing the importance of delivering timely and impartial justice to the people of Manipur.
Justice Siddharth Mridul is known for their remarkable legal acumen and a career marked by dedication to upholding justice. The Central government's selection underlines the significance of having an accomplished legal luminary at the helm of Manipur's judiciary.
About Appointment
This appointment is likely to bring several positive changes to the judicial landscape in the state. Justice Siddharth Mridul is expected to prioritize addressing issues related to pending cases, ensuring that justice is not delayed. This could significantly benefit the people of Manipur who have long awaited resolutions to various legal matters.
Additionally, the new Chief Justice's experience and knowledge are anticipated to foster judicial reforms, which will further improve the efficiency of the court system in Manipur. By introducing modern techniques and streamlining legal processes, Justice Siddharth Mridul is poised to enhance the overall judicial experience for both legal professionals and the public.
The legal fraternity in Manipur has expressed hope that the appointment of Justice Siddharth Mridul will not only expedite the resolution of cases but also help in maintaining the integrity of the judicial system. As a champion of justice, the new Chief Justice is expected to work towards strengthening the legal framework in the state.
Moreover, this decision also underscores the Center's commitment to promoting transparency and accountability in the justice system. Justice Siddharth Mridul is renowned for their principled approach to law and their unwavering dedication to upholding the Constitution. In this role, they are expected to ensure that justice is dispensed without prejudice and in adherence to the rule of law.
In addition, the appointment of Justice as the Chief Justice of Manipur High Court is a noteworthy development. It signifies a step towards improved access to justice and more efficient legal proceedings in the state. Moreover, as Justice Siddharth Mridul takes on this new role, all eyes are on the positive changes and legal reforms that are expected to follow, reaffirming the values of justice and the rule of law in Manipur.