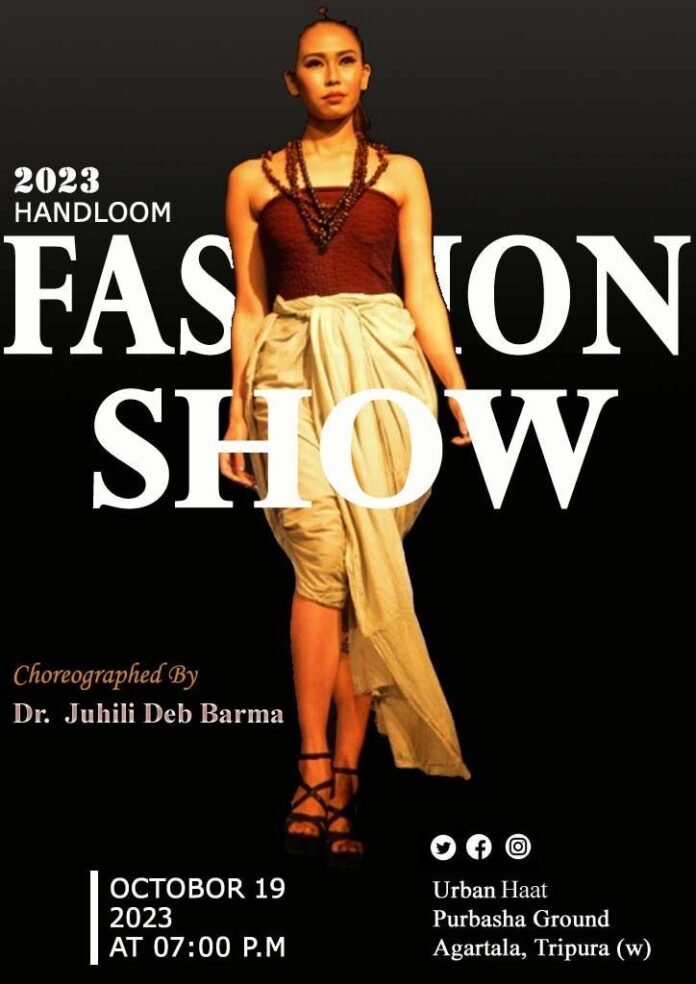 The 19th Handloom Fashion Show, 2023, is set to showcase Tripura's exceptional handloom craftsmanship. Renowned fashion icon Dr. Juhili Debbarma, will take the stage as the choreographer for this grand event.
Tripura's artisans are celebrated for their intricate weaving, producing fabrics adorned with splendid designs. The handloom sector stands as a cornerstone of the state's economy, offering a supplementary source of employment and income for the Tripuri community.
The event will take place at Urban Hath, Purbasha Ground, Agartala, Tripura, on October 19, 2023, starting at 7:00 PM. It promises a mesmerizing display of the artistic prowess and cultural heritage embedded in Tripura's handlooms.
Visitors will have the opportunity to marvel at the exquisite designs crafted by these skilled artisans. Additionally, attendees can take home a piece of Tripura's rich cultural tapestry by purchasing handloom products, available at Purbasha, a government undertaking of Tripura, as well as other private emporiums.
Don't miss this chance to witness the fusion of tradition and contemporary fashion at the Handloom Fashion Show. It's a celebration of artistry, culture, and the enduring legacy of Tripura's handloom industry.