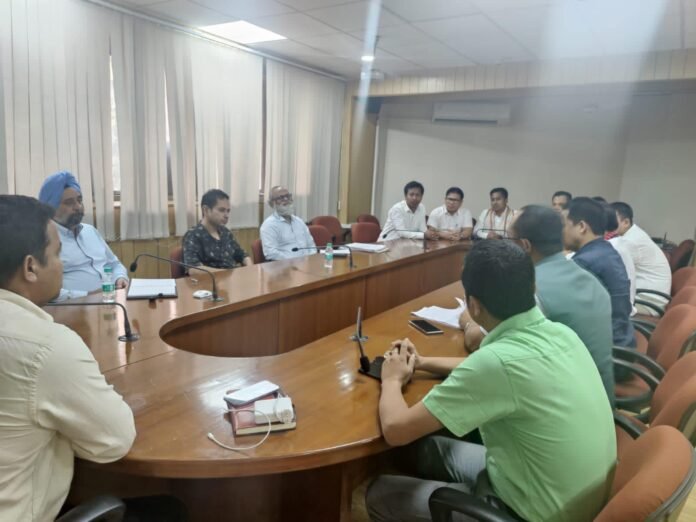 His Highness Pradyot Bikram Manikya Debbarma, the prominent leader of the Tiprasa community, took to Facebook to make a passionate and resolute declaration. Addressing a crucial meeting with Ministry of Home Affairs (MHA) officials, he fearlessly advocated for the creation of 'Tipraland' – a dreamland for the survival and prosperity of the marginalized Tiprasa people.
The meeting, described as historic, witnessed a positive exchange of ideas as the MHA officials patiently listened to the demands put forth by Pradyot Bikram Manikya DebBarma. Undeterred and firm in his stance, he emphasized that the demand was well within the bounds of the Indian Constitution, vehemently defending the rights and existence of his community.
What stunned the nation even further was the unity displayed as the Indigenous Peoples Front of Tripura (IPFT) joined hands in raising the common demand for 'Tipraland.' This newfound unity has sparked hope among the Tiprasa people that their aspirations may soon turn into reality.
"I am glad the IPFT also has raised the common demand of Tipraland," proclaimed Pradyot Bikram Manikya Debbarma, underlining the strength of their collective approach. "If we remain united, we will achieve something," he confidently declared, igniting a sense of determination among his followers.
While the future holds much promise, there are still hurdles to overcome. Nonetheless, the unwavering resolve of Pradyot Bikram Manikya DebBarma and the unwavering support from the Tiprasa community has set the stage for further discussions with the authorities. A date is set for the continuation of these vital negotiations, and all eyes are on the developments that unfold.
The demand for 'Tipraland' has resonated far beyond the boundaries of Tripura, capturing the nation's attention and fueling a fervent debate on the rights of indigenous communities. As the nation waits with bated breath, the question remains: Will the aspirations of the Tiprasa people finally find their long-awaited fulfillment? Only time will tell, but for now, hope looms large, and the wheels of change have undoubtedly been set in motion."