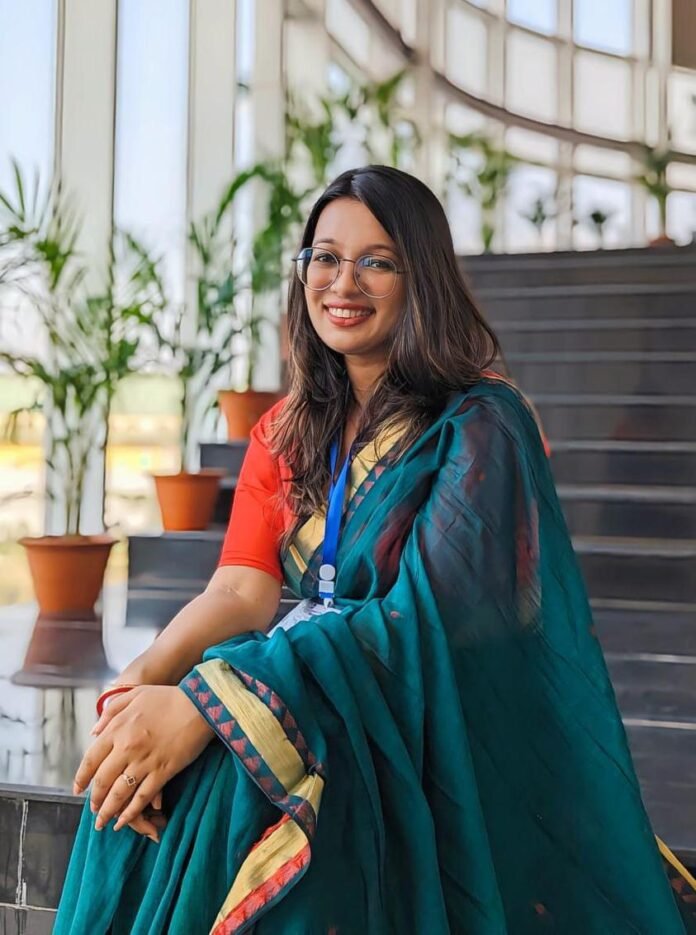 Dr. Teesta Saha, a distinguished dentist hailing from the Institute of Dental Sciences, SOA University in Bhubaneswar, Odisha, has been making waves on social media with her delectable journey into the world of food. Known by her Instagram moniker "BHUKKAD," Dr. Teesta has garnered a devoted following of over 104,000 food enthusiasts.
Her culinary odyssey commenced during the Covid-19 lockdown, affording her the time to delve into home cooking and explore the nuances of various cuisines and ingredients. It was during this time that she launched her Instagram handle, By_bornbhukkad_1994, where she shared her culinary experiments and experiences.
As restrictions eased, Dr. Teesta ventured out to uncover the gastronomic gems of Agartala. Her detailed reviews of eateries, food joints, and street fare quickly became a staple for local foodies.
In recent months, Dr. Saha has returned to her roots, rediscovering the joys of home cooking. She has been experimenting with a diverse range of cuisines, with a special focus on Tripuri, Assamese, Naga, authentic Bengali, and Odia dishes. Her recipes have resonated with her audience, drawing enthusiastic responses.
Looking ahead, Dr. Teesta expressed a passion for continuing her culinary pursuits without a concrete roadmap in mind. She intends to further explore the rich tapestry of Indian cuisine and aims to showcase the authentic flavors of Tripura to a global audience through her vlogs.
With her unique blend of dental expertise and culinary flair, Dr. Teesta Saha is leaving an indelible mark on the food blogging community, inspiring many to embrace their culinary passions.