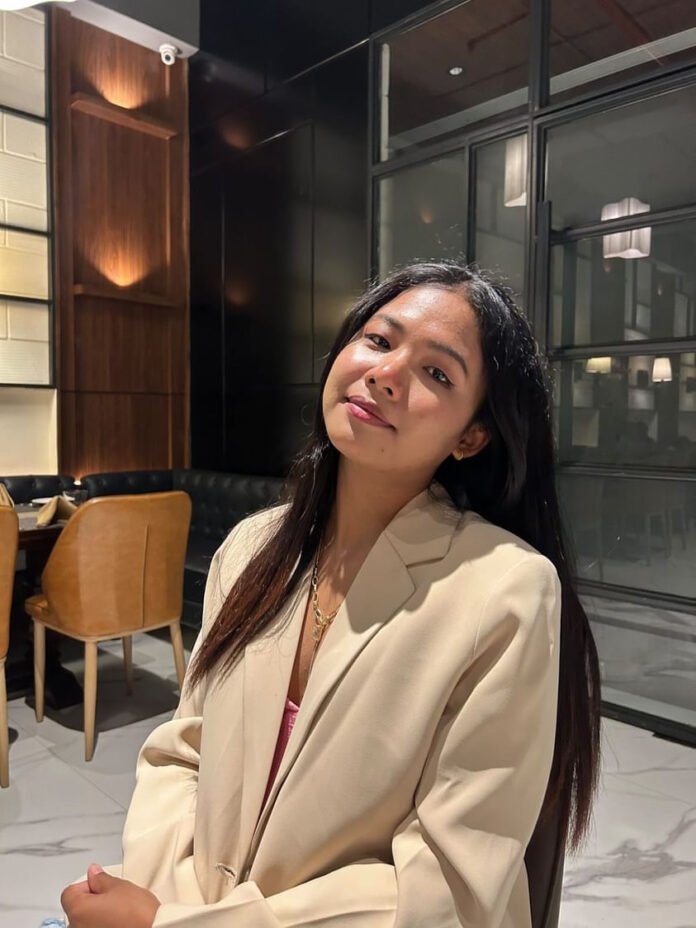 Kusum Reang's journey is a testament to her determination to pursue both education and her passion for dance. Hailing from Agartala, she completed her schooling in 2017 with a background in commerce. However, her childhood dream of becoming a dancer remained alive.
After school, Kusum pursued a BBA with specializations in finance and marketing from Holy Cross College, Agartala. This marked a turning point, as she found more time to devote to her hobbies alongside her academics. During this period, she actively participated in cultural events across various states in India, showcasing her talent and dedication.
Despite her busy schedule, Kusum didn't shy away from beauty pageants. In 2019, she secured the title of Miss Best Personality, Aitorma Ter 2019, a testament to her poise and charisma.
The COVID-19 pandemic brought about a new chapter in Kusum's life. She ventured into the world of online content creation, starting her own YouTube channel. This platform allowed her to connect with a wider audience, sharing her experiences and passions.
During this time, Kusum also seized the opportunity to feature as the lead actress in Kokborok music videos. This experience not only honed her performing skills but also exposed her to the intricacies of the entertainment industry.
Behind every success story, there are often unsung heroes who provide the support and inspiration needed to reach new heights. For Kusum, these mentors include Tarubala Debbarma, Juhili Debbarma, Sharmili Debbarma, Krushal Reang, and, of course, her ever-supportive mother.
In 2022, Kusum achieved a significant milestone by completing her MBA with specialization in finance and marketing from NIT Agartala. This educational feat reflects her commitment to personal growth and development.
While her YouTube channel is currently on hold as she dedicates herself to further studies, Kusum looks forward to re-entering the industry with enhanced experience and knowledge. Her journey serves as an inspiration to all, demonstrating that with determination and a supportive network, one can pursue both education and passion, achieving remarkable success in both arenas.