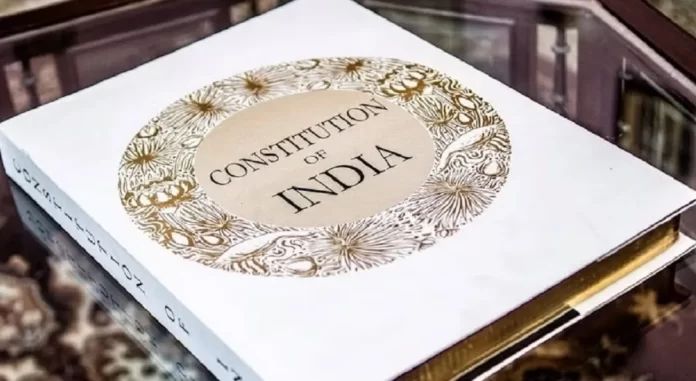 Empowering Language: Bilingual Constitution Edition Soon
The Manipur government is gearing up to release a bilingual edition of the Constitution of India. This unique edition will be available in both English and Manipuri, showcasing a commitment to linguistic diversity.
In a notable move, the Manipuri language used in this edition will be presented in the Meetei Mayek script. Manipur Chief Minister N Biren Singh expressed his delight at this initiative, emphasizing its significance for the promotion of the Manipuri script.
Chief Minister's Enthusiastic Response
CM Biren Singh stated, "I am extremely elated to know that the Law and Legislative Affairs Department, Government of Manipur is publishing the diglot edition (English-Manipuri) of the Constitution of India and this edition in Manipuri Meetei Mayek Script."
Singh highlighted the historical gap in understanding constitutional tenets among the common populace due to the unavailability of the Constitution in local languages. This endeavor seeks to bridge that gap by making the Constitution more accessible to the people.
Special Edition with Amendments
The publication will include amendments up to the 105th Amendment, making it a comprehensive and up-to-date resource. CM Singh emphasized the special significance of this edition being presented in the Meetei Mayek script, contributing to the broader goal of preserving and promoting indigenous scripts.
Fostering Linguistic Diversity
By taking this step, the Manipur government aims not only to enhance public access to constitutional knowledge but also to celebrate and preserve the linguistic diversity of the region. The bilingual edition is poised to become a valuable resource for the people of Manipur, fostering a deeper connection with the constitutional fabric of India in their native language.