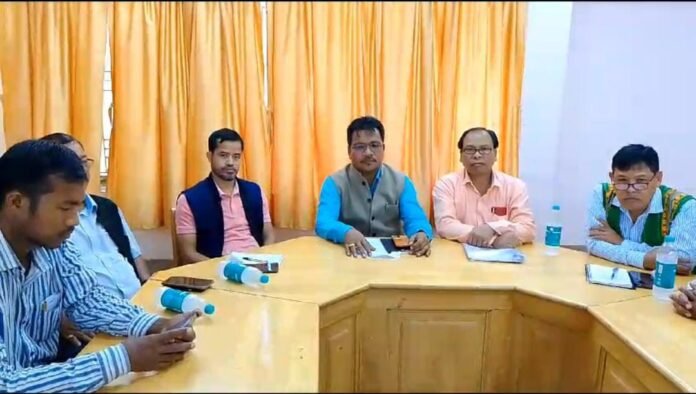 The Indigenous People's Front of Tripura (IPFT) held an Executive Committee meeting on Monday to discuss and finalize strategies for the party's future course of action. The meeting, held at the Agartala Press Club in the presence of IPFT president Prem Kumar Reang and other party functionaries, including general secretary Shukla Charan Noatia, was a crucial step in charting the party's path forward.
During the meeting, the IPFT leaders engaged in a detailed discussion on organizational issues, taking into account the current political climate in Tripura. They carefully evaluated the party's strengths, weaknesses, opportunities, and threats, seeking to formulate a comprehensive strategy that would effectively position the IPFT for success in future elections.
The IPFT's decision to convene this meeting highlights the party's dedication to remaining relevant and impactful in Tripura's political landscape. By actively seeking to adapt its strategies to the evolving political environment, the IPFT demonstrates its commitment to addressing the needs and aspirations of the indigenous people of Tripura.
The strategies finalized during the Executive Committee meeting will undoubtedly play a pivotal role in shaping the IPFT's future endeavors. The party's leadership is confident that these strategies will not only strengthen the party's position within Tripura's political arena but also enable it to effectively address the concerns of the indigenous people whom it represents.