The Bakshi Stadium in Srinagar, located in the beautiful region of Jammu and Kashmir, witnessed a massive turnout for the Independence Day celebrations this year. The occasion was marked by long queues of people waiting to enter the stadium, and some individuals were spotted proudly waving the Indian Tricolour flag at Srinagar's iconic Lal Chowk. Notably, this event saw a departure from the past as there were no restrictions imposed on citizens, and internet services remained uninterrupted, breaking the tradition of internet curbs on Independence Day in the Kashmir valley.
A Long-Awaited Celebration
The Bakshi Stadium, which had been closed for renovations since 2018, finally reopened its gates to host the Independence Day function after a hiatus of five years. This resumption of the annual celebration was a significant moment for the people of the region, as they had been eagerly awaiting the opportunity to gather and commemorate the nation's independence.
Government officials, along with a diverse crowd, attended the event, which was graced by the presence of Manoj Sinha, the Lieutenant Governor of Jammu and Kashmir. In a noteworthy departure from the past, attendance at the Independence Day function had been made compulsory for government employees by the administration. This move underlined the importance of the event in fostering a sense of unity and patriotism among the public.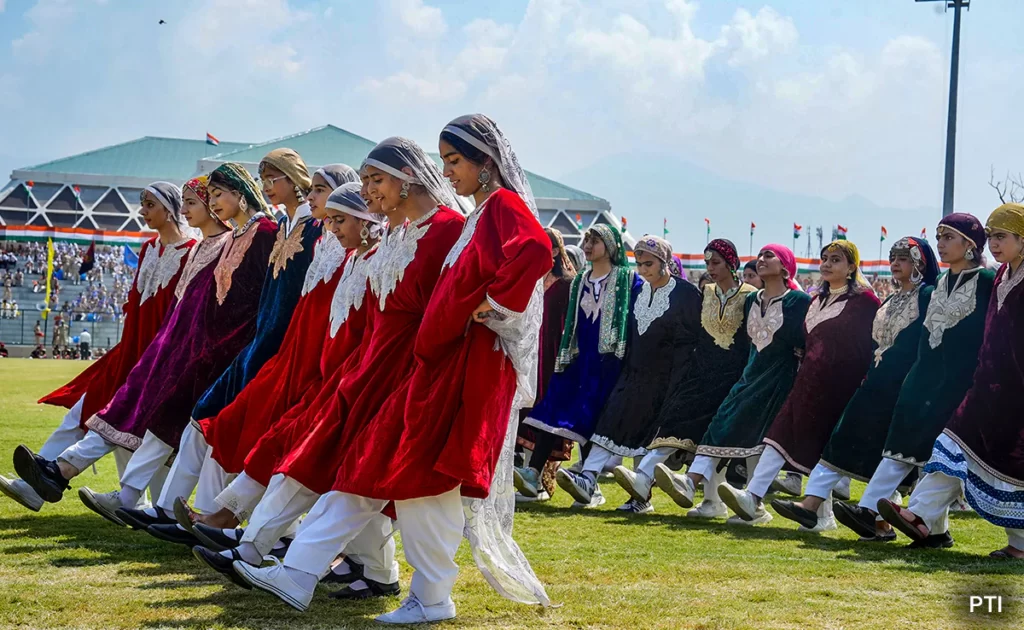 The Changing Landscape
In the wake of the abrogation of Article 370 in Jammu and Kashmir, the role of the Lieutenant Governor, appointed by the central government, has evolved significantly. Traditionally, the Lieutenant Governor serves as the chief guest at these celebrations, symbolizing the shift in governance dynamics since the revocation of the special status of the erstwhile state.
Manoj Sinha, the current Lieutenant Governor, emphasized the positive changes that have transpired in the region over the past four years. He stated that the decision to bring Jammu and Kashmir into the mainstream was a resolute message to the people that any attempt to challenge the unity and integrity of India would not be tolerated. His sentiments echoed during a conversation with NDTV's Editor-in-Chief Sanjay Pugalia, further underlining the transformative impact of the policy changes.
A Region Embracing Transformation
The Independence Day celebrations were not limited to Srinagar alone. In Jammu, the Lieutenant Governor's advisor, Rajeev Rai Bhatnagar, hoisted the national flag at a separate event. During this occasion, Bhatnagar highlighted the transformation that has unfolded in the region over the past four years. He expressed that Jammu and Kashmir had entered a new era marked by harmony, development, and prosperity. This transformation has been driven by a renewed focus on mainstreaming the region and integrating it with the rest of the country.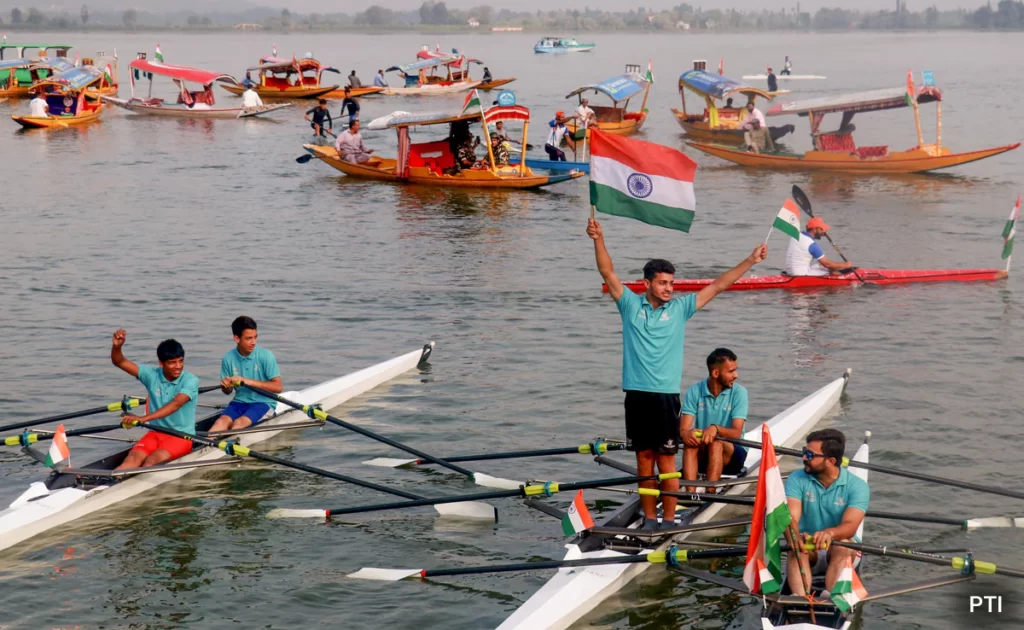 Leading up to the Independence Day festivities, Tiranga rallies, characterized by citizens displaying the national flag, were organized in various parts of the state. Additionally, all government offices and public buildings were illuminated with Tricolour themes, serving as a visual reminder of the nation's pride and unity.