This time a triangular fight is being told in Tripura. The Congress and the Left Front have contested the elections together. The results of the elections poll will come on March 2 along with Nagaland, Meghalaya and Tripura.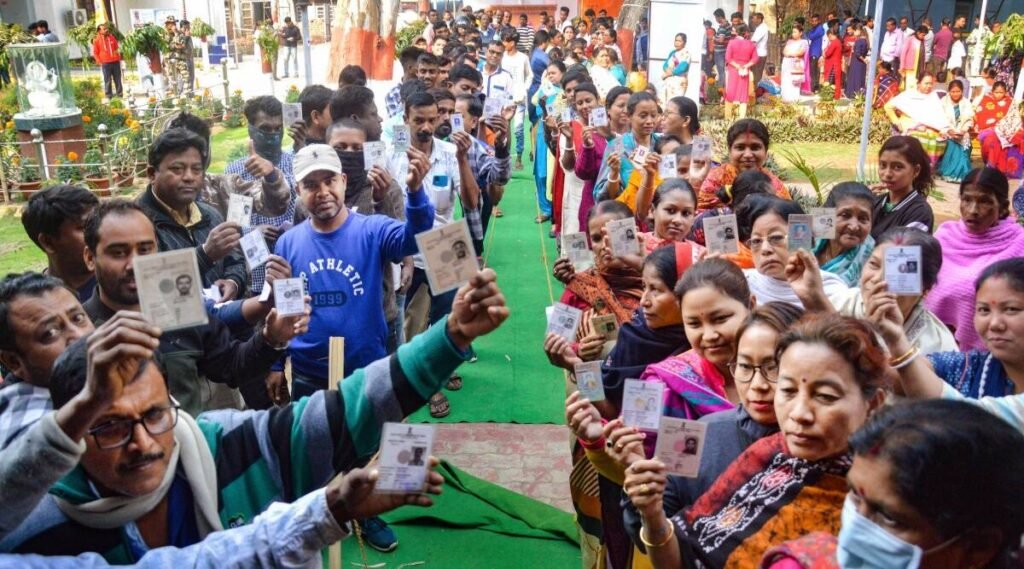 Voting has been done for Tripura Assembly Election 2023. There are 60 seats in the assembly here. BJP is contesting on 55 seats while CPI(M) is contesting on 47 seats. This time people took part in voting here in large numbers. The voting percentage was 88 percent. Votes will be cast in Meghalaya on February 27. After this exit poll survey will come.
Tripura election poll results will come on March 2. 
It will be known on this day whether the BJP will regain power or the opposition will return to power. Polling in all 60 constituencies was held at a single venue on February 16 and was largely peaceful. Out of total 28.14 lakh voters, more than 24.66 lakh have exercised their franchise.
Election Commission Opinion
According to the Election Commission of India, about 88 percent polling was recorded in the state. Tripura recorded a voter turnout of 89.38 percent in the 2018 assembly elections, compared to the highest voter turnout of 93 in 2013. 
According to the Election Commission, more than 90 percent polls was recorded in many assembly constituencies in the elections held on February 16. All polling EVMs have been kept in 36 strong rooms where three-tier security arrangements have been made in addition to round-the-clock CCTV surveillance. 
The regional Tipra Motha party is contesting on 42 seats without any ally. The BJP fielded candidates in 55 of the 60 constituencies , the Indigenous People's Front of Tripura (IPFT), fielded candidates in six seats. The Left Front, is contesting on 47 seats. For the first time in the state, the Congress, which has entered into an alliance with the Left parties, has fielded its candidates in 13 assembly constituencies.