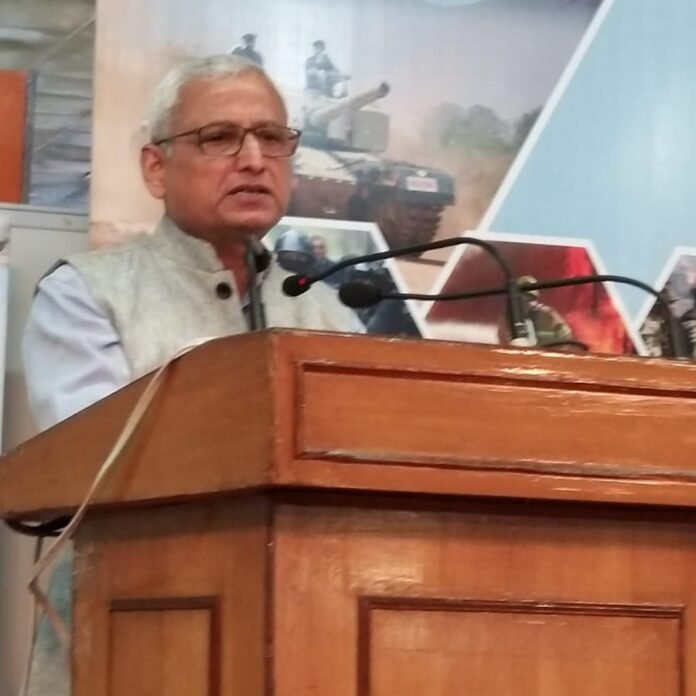 The situation on the Arunachal Pradesh border is constantly changing. China has not done such an act for the first time. Our army knows how to deal with every situation. But the kind of incident that happened this time in Tawang Valley, had never happened before. The matter has progressed from push to push. If China has to give a befitting reply, then the pace of development on the borders of the Northeast has to be accelerated. In a special conversation with Amar Ujala, this was said by Lieutenant General (R) and Defense expert Dr. Subrat Saha.
Saha said, even today there are many places in Arunachal Pradesh where the road has not reached till date. We're actually sitting right there on the McMahon line where this incident happened. Even today we have to travel three to three and a half hours on foot to reach there. In response to a question, Saha, a former member of the National Security Advisory Committee, said, it needs to be understood that there is a lot of difference between the situation and the situation here as compared to eastern Ladakh. The sooner the government lays a network of roads here, the better it will be for us.
The government should pay attention to the development of border villages on priority basis. They should believe that under no circumstances they need to leave their village. Although a lot of work has been done as compared to the previous years, but there is a need to work on it fast.