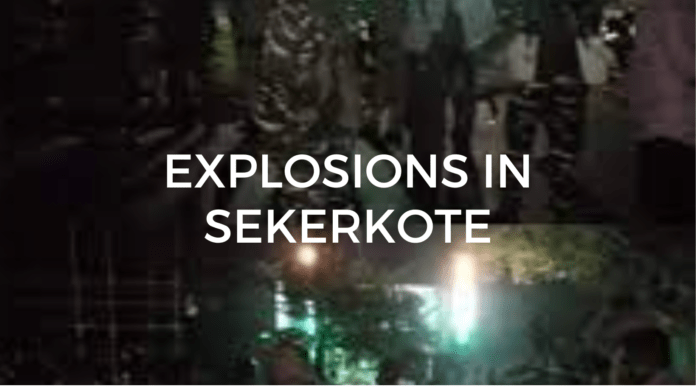 The frangibility of the law and order in Tripura has increased as it shows signs of nefarious series of high-power bomb blasts in the Sekerkote area under Amtoli police station in West Tripura district last night. The bomb blasts had triggered a road blockade by local people around 11-30 in the night but interference from SP Jagadishwar Reddy, SDPO Asish Dasgupta, and OC Siddhartha Sankar Kar and a guarantee given by them to blockading people finally led to the withdrawal of the road blockade.
The police sources notify that around 10:30 at night a high-power bomb had exploded in front of the house of Shubhankar De close to the Bikram Nagar Tehsil office near Sekerkote tea estate. But before the earsplitting noise caused by the explosion died down, another equally powerful bomb exploded within a short distance of Shubhankar De's house.
Two more powerful bomb blasts in Sekerkote new market and motor stand areas and people from distant areas also heard the blasts.
The blasts didn't cause any damage to life or property but the pandemonium had locales and members of the local Aikatan Sangha club to reach the place where the blasts had taken place.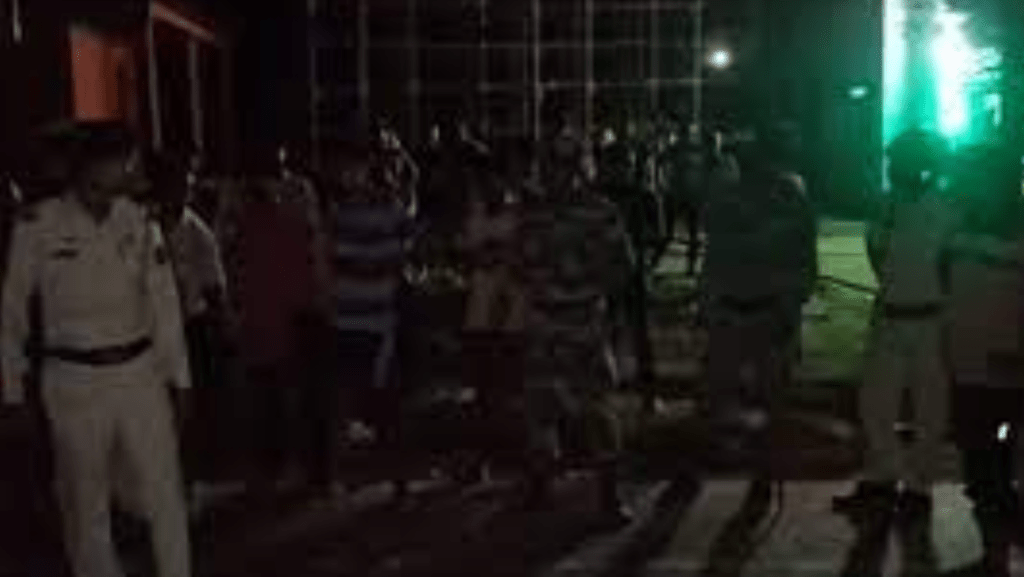 Simultaneously, Chief Minister Biplab Kumar Deb's vehicle was crossing the area from Bishalgarh where he had inaugurated a 'Ganesh Puja' pandal.
Biplab Deb, accompanied by local youths visited the blast sites and then he spoke to SP (West) Jagadishwar Reddy and informed him about the disarray.
The local people, angered by the blasts and the general law and order situation, had commenced a road blockage program demanding the immediate arrest of the people responsible for the explosion.
Shortly, SP Jagadishwar Reddy, an officer in charge of Amtoli police station Siddhartha Sankar Kar, and SDPO (Amtoli) Asish Dasgupta reached the site and convinced the people to withdraw the blockage in favor of the public demand of bringing the culprits in view.
Sources from Sekerkote said that the explosions might have resulted from friction between a former TSR jaw and currently a mafia Chief Mithun Das and members of the local Aikatan Sangha. Sources also say that both Mithun Das and the members of 'Aikatan Sangha' had demanded a fortune of money from a construction contractor now building the structure of an Indian Oil warehouse at Sekerkote.
Pressured from both sides the contractor had agreed to pay an undetermined sum to the 'Aikatan Sangha' but expressed his inability to pay anything to Mithun.
Sources suspect that it was Mithun Das who might have engendered the blasts to terrorize people for extracting money from the contractor but the people have now become so desperate that they may attack Mithun Das anytime when he appears publicly.
However, no one has been arrested yet.