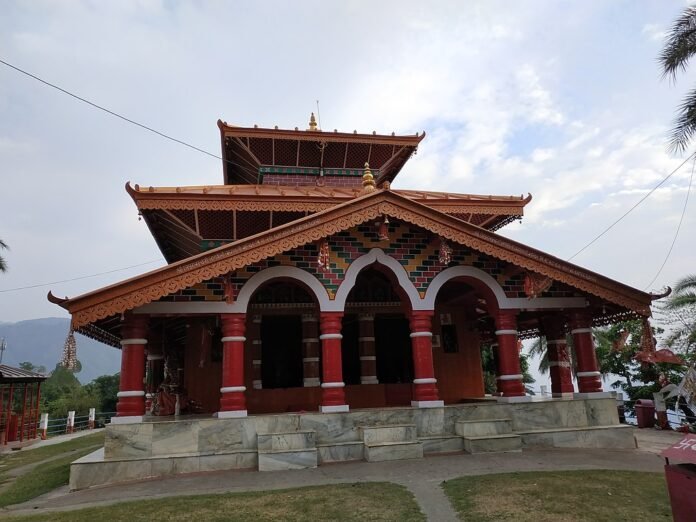 The fair has started from Wednesday at the famous Tripura Sundari temple, associated with the faith of the people of the border region of India and Nepal. The main fair will be held on Thursday. During this, the mother's dola will be taken to Kapri village.
On the first day of the two-day fair, people from Nepal as well as villages of the Indian region reached to seek the blessings of Mother Tripura. Devotees performed Jagran and Bhajan Kirtan in the night. After offering prayers, people prayed for fulfillment of their wishes. People of Bareilly, Rampur, Mathura, Agra, Kasganj, Pithoragarh and Jhulaghat have set up shops in the fair.
The chief patron of the temple, Prakash Pujara, said that on the first day of the fair, more than two thousand devotees, including people from villages like Sahilek, Julaghat, Sera, Pujara village, Baskot, Khadiani, Budha etc., reached to seek the blessings of the mother. This time hundreds of animal sacrifices are expected in the fair. For the security arrangements in the fair, the Baitri administration has deployed heavy police and armed guard force personnel.