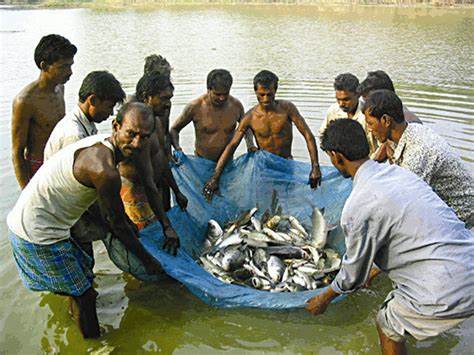 Minister Sudhanshu Das held an important meeting in Mahakaran with the officers and responsible officers of the department for the first time after taking charge as the Minister of Fisheries Department.
By taking charge of the Department of Fisheries, Minister of the Department Sudhanshu Das has laid emphasis on increasing the production of fish in the state. The minister held a meeting with the officials of the department at Mahakaran on Tuesday. The meeting laid special emphasis on fish production as per demand in the state Review of past day's work and current fish farming so that the farmers can be number 6 and the people of the state get fish as per their demand is given special importance.
Minister Sudhanshu Das said that apart from taking the plan sitting in Agartala, what steps can be taken for fish production in different parts of the state, the ministerial officer and other responsible officials of the department will look at the ground. These issues will be discussed with the fish farmers Initiatives will be taken to make the state self-sufficient in fisheries through a comprehensive review. The minister also said that such a review meeting will be held with the responsible officers including the director of the department every three months.