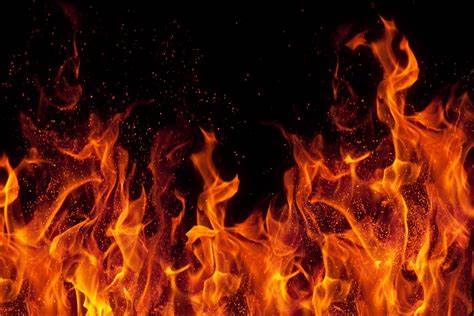 A grocery store was gutted in a vandal fire late on Tuesday night at Mantala Bazar on Jail Road in Dharmanagar, the district headquarters of North Tripura district. In Dharmanagar again, a grocery store was burnt to ashes by vandalism.
The owner of the shop is Sanjib Hor. The incident happened on Tuesday night at 11:30 in Mantala Bazar on Dharmanagar Jail Road In this incident, the shop owner said that at night, the shop owner received a call on the phone that the shop was on fire. He came running and saw fire burning in the bamboo fence on one side of the shop Information was immediately given to the Dharmanagar fire department.
A fire engine reached the spot and brought the fire under control, but the shop was gutted. He said that on April 16, a group of miscreants attacked their houses along with several houses in that area. The miscreants threatened to set the shop on fire. He said that in this election his elder brother worked for BJP party and younger brother for Congress party. His shop may have been burnt for this crime. He said that the amount of damage to the shop including goods is about seven to eight lakh rupees. In this fire several documents along with store items were burnt. He demanded a fair investigation of the incident from the police. The police reached the spot at night and started the investigation.