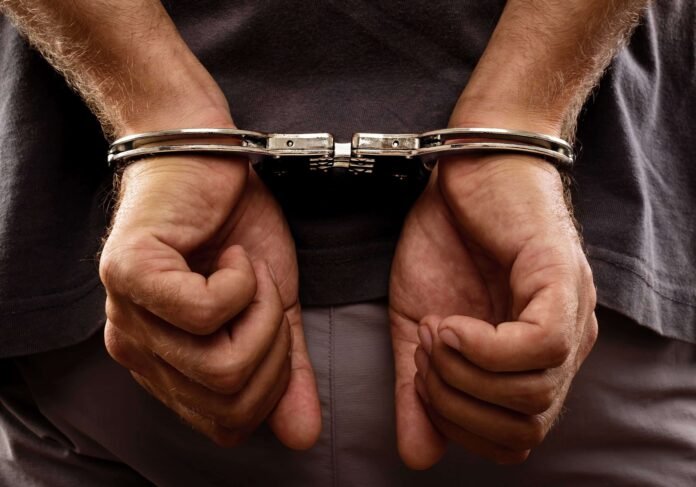 In a murder investigation, Guwahati police have apprehended Mani Khan, identified as the prime suspect in the killing of his partner. The arrest follows an intense manhunt that spanned several days, as law enforcement agencies worked diligently to bring the alleged perpetrator to justice.
Mani Khan, the primary suspect in the shocking murder case that sent shockwaves through the city, was taken into custody in a swift operation carried out by a special police task force. The arrest occurred following a series of leads and meticulous investigative work, leading authorities to the whereabouts of the suspect.
The victim, identified as Khan's partner, was found dead under suspicious circumstances earlier this week, prompting an immediate and extensive investigation. The arrest of Mani Khan marks a crucial development in unraveling the mystery surrounding the tragic incident.
The motive behind the murder is yet to be officially disclosed by the police, who are conducting a thorough inquiry into the circumstances leading up to the crime. However, initial reports suggest that the relationship between the suspect and the victim may have played a role in the heinous act.
More About The Arrest
The arrest has brought a sense of relief to the community, which had been gripped by fear and anxiety since the news of the murder broke. The swift action by the police to apprehend the prime suspect is expected to instill confidence in the local residents and reassure them that justice will be served.
Mani Khan is currently in police custody, and legal proceedings are set to follow as the investigation progresses. Moreover, the police have assured the public that every effort will be made to ensure a thorough and fair investigation, bringing the perpetrator to justice in accordance with the law.
The incident has prompted discussions around the need for increased awareness and preventive measures to address issues related to domestic violence and relationship conflicts. Community leaders and activists have emphasized the importance of fostering a culture that encourages open dialogue and support systems to prevent such tragic events.
As the legal process unfolds, the arrest of Mani Khan serves as a stark reminder of the challenges society faces in addressing interpersonal conflicts and violence. Also, the case highlights the crucial role played by law enforcement in swiftly responding to criminal acts and underscores the importance of community engagement in fostering a safer and more supportive environment for all residents of Guwahati.