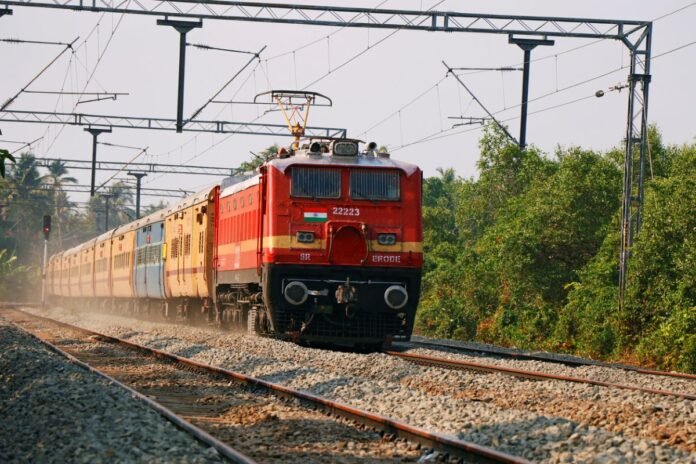 In a move aimed at enhancing connectivity and facilitating smoother travel, Indian Railways has announced the introduction of special trains on the Guwahati-Jodhpur and Silchar-Udhna routes. The decision comes as a response to the growing demand for improved rail services and increased accessibility between these key destinations.
The special train service on the Guwahati-Jodhpur route is set to provide a more convenient travel option for passengers covering the vast distance between the two cities. Also, the introduction of this special train aligns with Indian Railways' commitment to expanding its network and catering to the diverse travel needs of the public.
Similarly, the special train on the Silchar-Udhna route is expected to offer a time-efficient and comfortable journey for commuters traveling between these significant locations. This strategic addition to the railway services is designed to meet the increasing demand for connectivity and streamline travel experiences.
Passengers can look forward to a range of amenities and services on these special trains, ensuring a pleasant and convenient journey. From well-maintained coaches to onboard facilities, the aim is to provide a seamless travel experience that meets the expectations of modern-day commuters.
Special Trains On Board
The announcement of these special train services has been met with enthusiasm from the public, who see it as a positive step toward improving transportation infrastructure. Further, the move is anticipated to not only enhance connectivity between Guwahati-Jodhpur and Silchar-Udhna but also stimulate economic activities in these regions.
The special trains are scheduled to cater to diverse travel requirements, accommodating both short-distance commuters and those embarking on longer journeys. The introduction of these services is a testament to Indian Railways' responsiveness to the evolving needs of passengers and its commitment to ensuring accessibility across the country.
As travel restrictions continue to ease, the announcement of special trains on these routes signals a gradual return to normalcy in the realm of rail transportation. Passengers are advised to stay updated with the official announcements. And booking procedures to make the most of these newly introduced services.
Moreover, the introduction of special trains on the Guwahati-Jodhpur and Silchar-Udhna routes is a positive development for rail travelers. Also, Indian Railways continues to adapt to changing demands, these special services stand as a testament to the commitment to efficient and accessible transportation across the diverse landscapes of our nation.