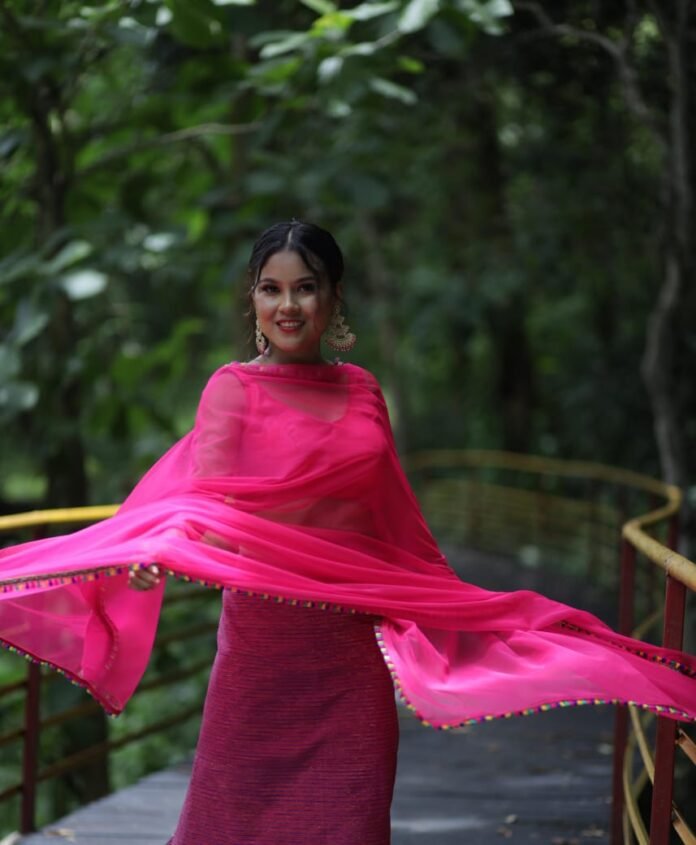 Hamsouhti Reang, a renowned young director and choreographer from Tripura, holds a Master's degree in Philosophy, a background that may seem unexpected for someone thriving in the world of dance. Her journey, however, is a testament to the power of passion and unexpected opportunities.
Initially, dance was merely a beloved hobby for Hamsouhti. Her trajectory towards becoming a choreographer unfolded unexpectedly during her pursuit of a B.Ed. degree. It was during a college dance competition that she discovered her innate ability to teach and guide her peers in dance.
This newfound talent led her to choreograph the music video for Rumi Murasing's hit song Further bolstering her confidence, she took on the challenge of choreographing dance sequences for her own movie. This experience was pivotal, opening doors for her in the entertainment industry.
Over time, producers sought out Hamsouhti for her exceptional choreography skills, setting her on a path of continuous growth and learning. Her portfolio boasts an impressive array of music videos, each a testament to her artistry. Among her personal favorites are iconic works like "Hero No.1," "Chamarwi," "Aini Maya Gbuino," "Khani Rangjauhma," and "Halog Kwtal," among others.
In an interview with Borok Times, Hamsouhti shared her reflections on this unexpected journey, stating, "I never imagined that I would find myself in the world of dance and choreography, let alone making a living from it. People often underestimate the potential in a smaller state like Tripura, especially in the entertainment industry. However, for the past three years, I have not only sustained myself but also supported my family through this profession. I am committed to working even harder to excel in my craft."
Hamsouhti Reang's story is a powerful reminder that passion, coupled with unexpected opportunities, can lead to remarkable achievements. Her transition from philosophy to choreography serves as an inspiration for aspiring artists, demonstrating that one's true calling may reveal itself in the most unexpected of places.