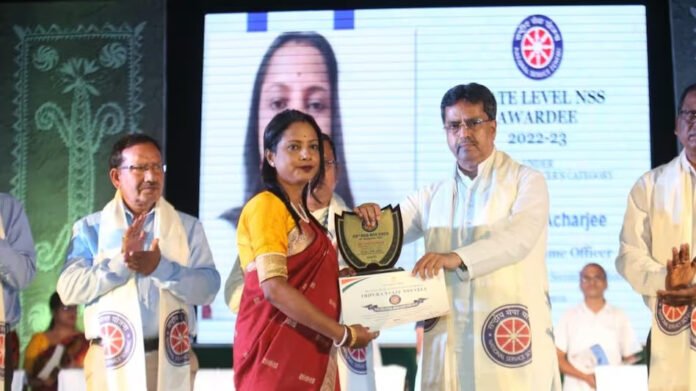 Tripura's Chief Minister, Prof. Dr. Manik Saha, demonstrated his commitment to combatting drugs by launching the "Nasha Mukt Tripura" campaign. This significant initiative was introduced at a seminar hosted by the NSS Cell, coinciding with the commemoration of the 55th NSS Day in 2023.
During the seminar, Dr. Saha emphasized the importance of involving the public in the battle against drugs. He commended Prime Minister Narendra Modi for his continuous engagement with students and highlighted the vital role of India's youth, who make up about 65 percent of the population.
Dr. Saha acknowledged the challenges posed by drug smuggling from neighboring regions like Myanmar, Mizoram, and other parts of Tripura into Bangladesh, which has been impacting the state significantly.
He stressed that there are underlying schemes at play when it comes to the prevalence of drugs among the youth, particularly in India. This has led to the smuggling of drugs across borders.
The "Nasha Mukt Tripura" campaign responds to the desperate pleas of families to rescue their children from the clutches of drug addiction. Dr. Saha expressed deep concern over the destructive effects of drug abuse on families and the wider society of the state.
The government has already taken important steps and made numerous arrests in its efforts to combat the drug trade. The focus now shifts to identifying and apprehending the key figures behind these operations, and citizens are urged to actively participate in this movement.
Drug abuse remains a pervasive issue in Tripura, with far-reaching consequences. Dr. Saha called on NSS volunteers to join the fight against the drug menace and contribute to making Tripura a drug-free state. With this campaign, the Chief Minister aims to create a safer and healthier environment for all residents of Tripura.