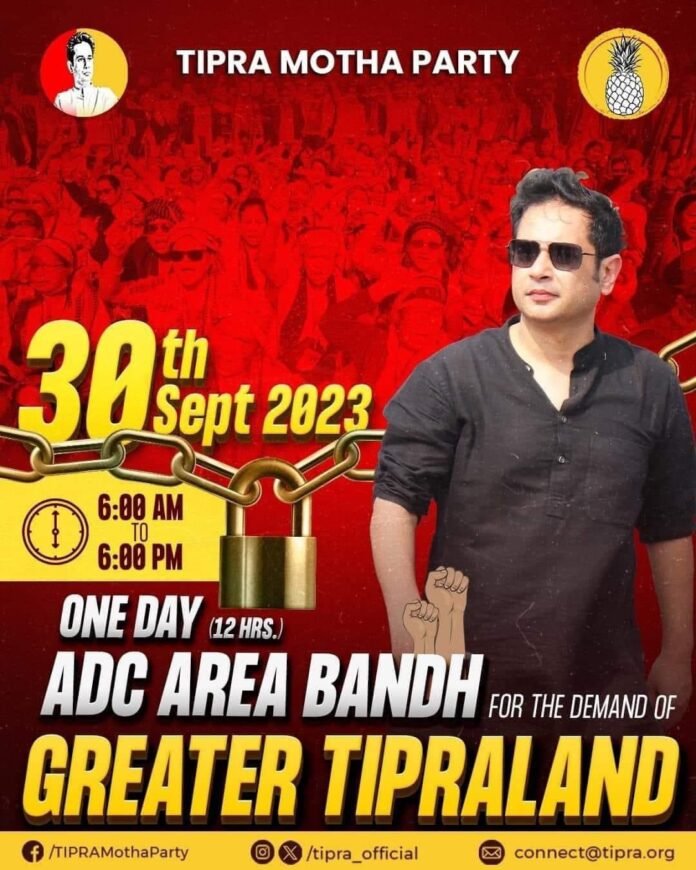 The Communist Party of India (Marxist) [CPIM] has voiced its opposition to the proposed 12-hour strike called by the Tipraland State Party (TIPRA) Motha scheduled for September 30. The strike is intended to rally support for the party's core agenda of Greater Tipraland.
The CPM, a prominent Left-wing party, criticized the move, citing alleged underdevelopment in areas governed by the Tripura Tribal Areas Autonomous District Council (TTAADC), where Motha holds power. Narayan Kar, the Left Front convener and a leader of CPIM, asserted, "There is a noticeable lack of work, education, and basic amenities in the TTAADC areas. TIPRA Motha seems to be attempting to divert attention from these issues through the strike. We firmly oppose this call for a strike."
Bubagra Pradyot Kishore Debbarma, the founder of Motha and a Central Working Committee member, declared the strike as a means to exert pressure on the central government to address the party's demand for Greater Tipraland. However, he also expressed belief that the central government does not stand against the interests of tribal communities. He emphasized the need for written assurances.
In response, Kar questioned the necessity of the strike, stating, "If Motha acknowledges the Union Home Minister's positive stance towards tribal development, why pressurize the Centre? The strike appears unnecessary."
Since its inception in 2021, Motha has made significant political strides, securing victory in the TTAADC elections, triumphing over both the long-standing CPM, which had governed the tribal council for over a decade, and the Bharatiya Janata Party (BJP), which has held state power since 2018.