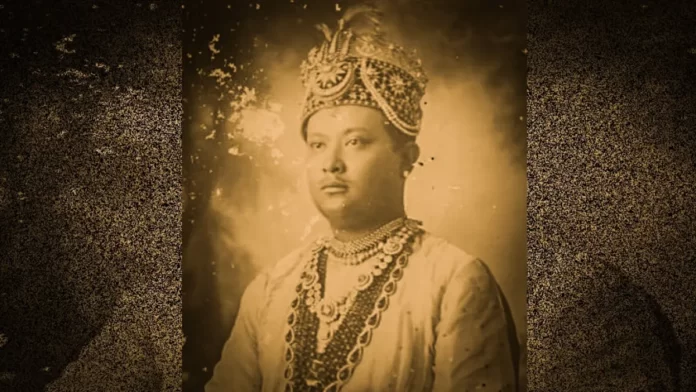 The 115th birth anniversary of Maharaja Bir Bikram Kishore Manikya, the last princely ruler of Tripura and the visionary founder of MBB College, was commemorated with great reverence and grandeur. The alumni association of MBB College organized a memorable event that paid homage to the illustrious legacy of this remarkable leader.
Floral Tributes to the Maharaja:
In a simple yet heartfelt ceremony, members of the MBB College alumni association gathered to pay their respects to Maharaja Bir Bikram Kishore. They adorned the bust of the Maharaja, prominently displayed in the main building of the college, with fragrant floral tributes. This act symbolized their deep appreciation for his contributions to education and society.
Dignitaries Join in Tribute:
The significance of this occasion was further amplified by the presence of distinguished guests. Rebati Tripura, the BJP Member of Parliament representing East Tripura, honored the memory of Maharaja Bir Bikram Kishore by draping a garland around the statue's neck. The Mayor of the Agartala Municipal Corporation (AMC), Dipak Majumder, also paid his respects in the same manner.
A Reflective Discussion:
Following the tribute-paying ceremony, an insightful discussion took place in the college's auditorium on the first floor. The discussion revolved around the life and invaluable contributions of Maharaja Bir Bikram Kishore. This session was graced not only by VIP guests but also by enthusiastic students and other members of the college's alumni association.
The celebration of Maharaja Bir Bikram Kishore's 115th birth anniversary at MBB College was a testament to the enduring legacy of a visionary leader. The heartfelt floral tributes, the presence of esteemed dignitaries, and the reflective discussion all underscored the profound impact that Maharaja Bir Bikram Kishore continues to have on the educational and cultural landscape of Tripura. This commemoration not only honors the past but also serves as an inspiration for the future, reminding everyone of the importance of education and heritage.