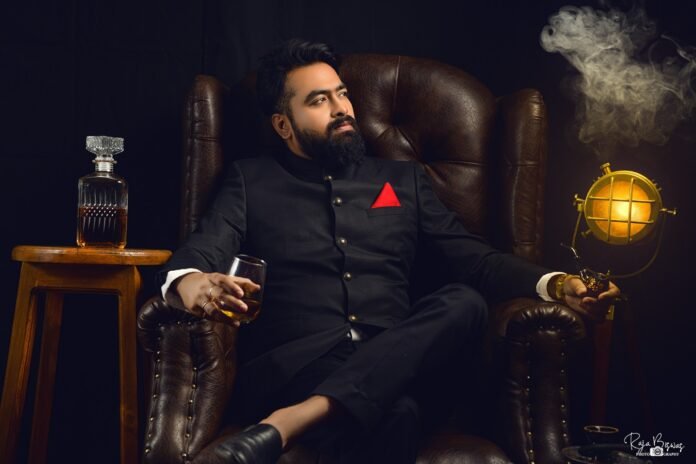 We had the opportunity to speak with a talented actor and entrepreneur who has made significant strides in both fields. His journey as an entrepreneur and actor is an inspiring tale of pursuing one's passions while finding innovative ways to support them financially. Additionally, his commitment to promoting Tripura's culture and making a positive impact in society through various initiatives adds depth to his remarkable story. Let's delve into the interview and discover the experiences, challenges, and future endeavors of this dynamic individual.
In an Exclusive Interview:
Can you tell us about your journey as an entrepreneur and actor? How did you venture into both fields and what motivated you to pursue them simultaneously?
My journey as an entrepreneur and actor began when I decided to pursue both fields simultaneously. I chose entrepreneurship as a career to support my dream and passion for acting. Recognizing the challenges of relying solely on acting for financial stability, I made the decision to explore entrepreneurship as a means to support my acting aspirations. I strongly believe in the principle of survival of the fittest, and I saw entrepreneurship as a way to ensure my livelihood while pursuing my acting dreams. By venturing into both fields, I have been able to combine my entrepreneurial skills with my love for acting, allowing me to pursue my passions and achieve a sustainable career.
As a non-Kokborok speaking person, how have you managed to work in regional movies that are primarily in Kokborok? Could you share your experience and any challenges you faced during the process?
As an individual who doesn't speak Kokborok, I have successfully navigated the realm of regional movies predominantly in Kokborok by focusing on honing my acting skills and evoking genuine emotions. Language has never been a barrier for me as an actor; my primary goal is to deliver my best performance. It fills me with pride to have had the opportunity to work in TIPRASA movies like "Bwkha," and I am excited for the upcoming release of my work in the movie "Mwkhang." Additionally, I have also been involved in Bengali movies, which are scheduled for release. Growing up in Tripura, I have been fortunate to face minimal challenges while working in Kokborok Films, thanks to the unwavering support and guidance of the directors I have collaborated with. I am deeply committed to leaving a lasting impact in the industry, creating a legacy that resonates with future generations. Last, "I would like to emphasize my strong belief that every individual born in Tripura is inherently a TIPRASA. Personally, I identify myself as a proud TIPRASA, and I hold this sentiment close to my heart."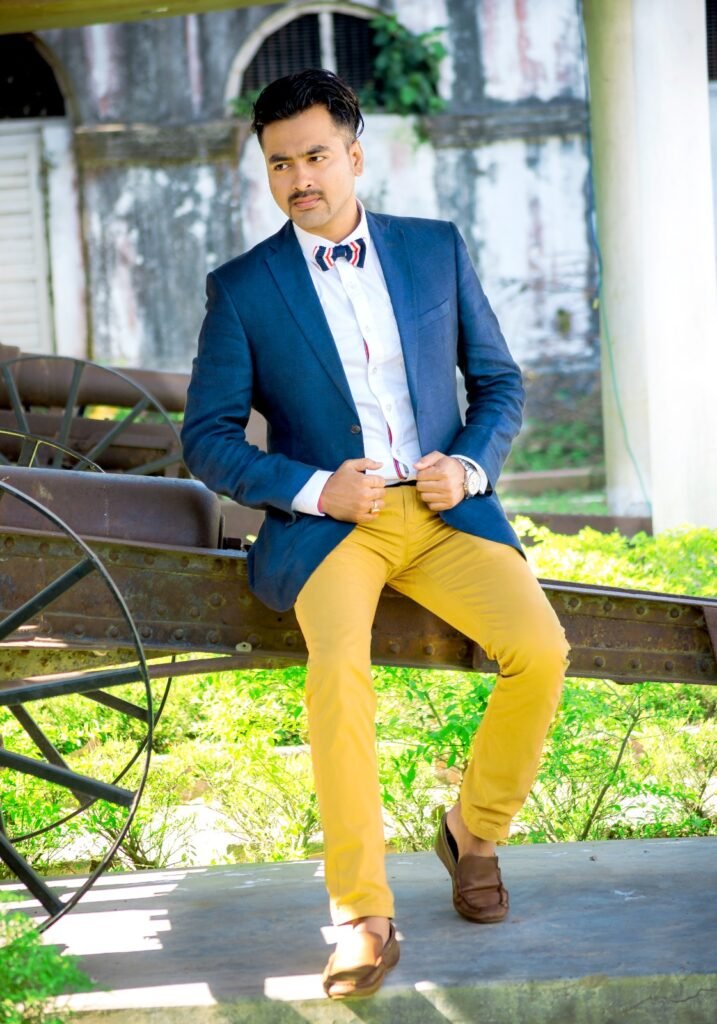 You are a member of the Confederation of Indian Industry and a brand ambassador at HR Warrior Fitness. How do these roles complement your career as an entrepreneur and actor? How do you balance your responsibilities in different domains?
I am the first person from Tripura to become a member of the Confederation of Indian Industry (CII) and the brand ambassador of HR Warrior Fitness. My role is to promote entrepreneurship in Tripura.
As a founder member of Purvaudaya, an NGO, could you tell us about the organization's mission and the initiatives you have undertaken to make a positive impact in society?
I believe that facing crises has helped me develop multitasking skills, and I also believe that being an actor is similar to being an entrepreneur. I have had a longstanding association with Purvaudaya NGO. Purvaudaya's "Heart of Humanity" has played a significant role as a landmark initiative. This commendable project offers three outlets where individuals in need can access essential items such as food, clothing, and more, completely free of charge. Additionally, donors have the opportunity to contribute any items they wish to the outlets, ensuring that those in need can benefit from them. Through this organization, we have undertaken numerous social activities aimed at improving the well-being of people. Our initiatives include providing food assistance, creating employment opportunities for skilled workers and women, empowering the people of Tripura to become self-sufficient and self-reliant, and helping them gain recognition in the international market.
Your movies have been featured on major OTT platforms like MX Player. How has this exposure helped in promoting your work and reaching a wider audience?
Being featured on major OTT platforms like MX Player has significantly contributed to the promotion of my work and the expansion of my audience reach. The exposure gained through these platforms has played a crucial role in enhancing my profile and increasing awareness about my movies.
You have worked in Tollywood movies. How do these different film industries compare, and what differences have you noticed in terms of the filmmaking process and audience reception?
I have worked in the Tollywood industry and believe that it has the capability to effectively engage audiences in a better way. However, I further mention that the only problem in the Tollywood industry is the lack of production houses.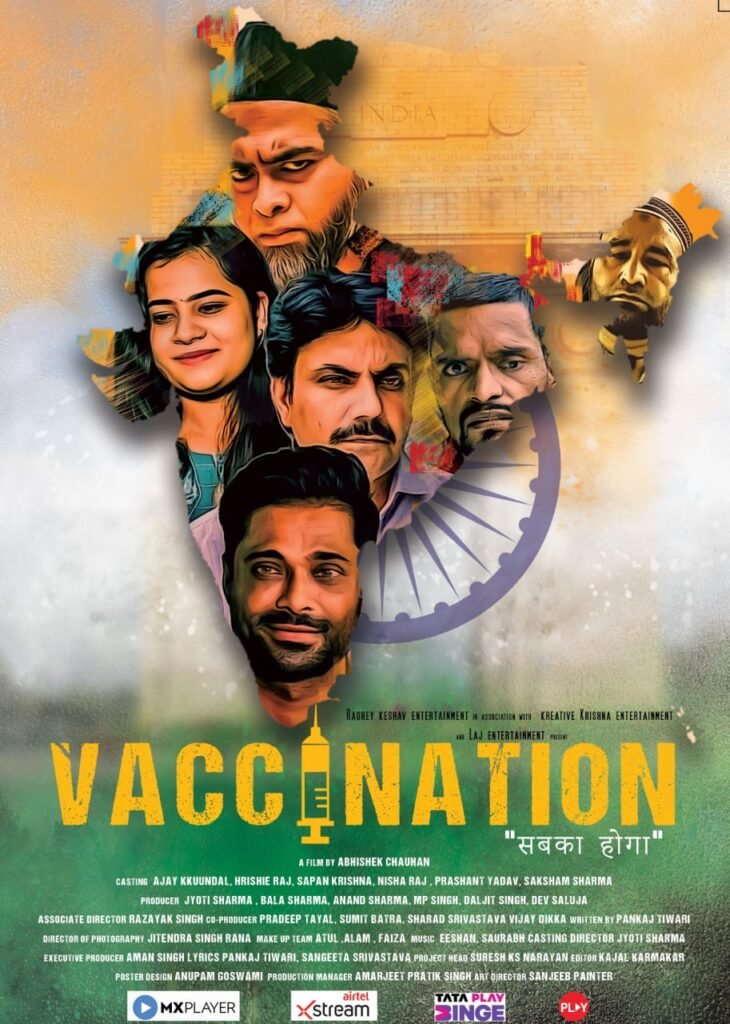 What are your upcoming plans and projects? Could you give us a glimpse into your future endeavors as an actor and entrepreneur?
I am currently actively engaged in the industry and working on multiple intriguing projects. My aim is to promote Tripura tourism by undertaking various on-location projects in Tripura. I firmly believe that the entertainment industry of any state plays a significant role in boosting its tourism sector.
As someone deeply connected to the culture of Tripura, how do you envision promoting the cultural heritage of the state through your work in the entertainment industry? Are there any specific initiatives or projects you have in mind to showcase Tripura's culture to a wider audience?
My message for the youth of Tripura is to stay focused and never underestimate yourselves. Keep working towards your goals, both physically and mentally. Stay away from drugs and believe that you can achieve anything you set your mind to. Remember, you are capable of accomplishing great things at any level. Never give up on your dreams and keep striving towards them.
In conclusion,
Hrishie Raj's journey as an entrepreneur and actor is nothing short of remarkable. His decision to pursue entrepreneurship alongside his passion for acting demonstrates his determination to succeed in both fields. Despite not being a native speaker of Kokborok, he has embraced the language barrier and showcased his acting prowess in regional movies. As a member of esteemed organizations like the Confederation of Indian Industry and as a brand ambassador for HR Warrior Fitness, he effectively balances his responsibilities as an entrepreneur and actor. With his deep connection to Tripura's culture, Hrishie envisions promoting the state's rich heritage through his work, leaving an enduring impact on the industry and inspiring the youth of Tripura.
Follow Hrishie Raj @Facebook