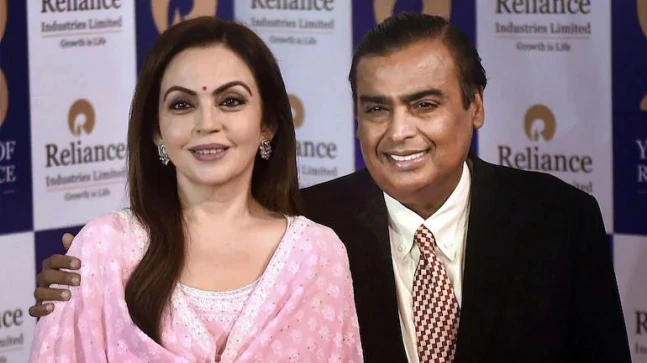 Billionaire industrialist Mukesh Ambani and his family on Monday, August 15 received death threats over 8 anonymous phone calls that were made to Mukesh Ambani owned Reliance Foundation's Harkisandas Hospital situated in Mumbai's Girgaon area. As per reports, the calls were made around 10:30am on a public telephone number of the hospital and at least eight such threatening calls were made within a short span of two hours. The hospital authorities immediately informed the DB Marg police about the incident, and a case was registered against the same.
The police without any delay made a probe and a man name Vishnu Bhowmick from the western suburbs of the city has been arrested so far. The 56-year-old man is a resident of Dahisar, Mumbai, and a jeweller by occupation. Bhowmick threatened Mukesh Ambani and his family using a false identity calling himself a person named Afzal. An FIR against the accused, Vishnu Bhowmick alias Afzal has been filed by the police under section 506(2) of the Indian Penal Code.
Mumbai Crime branch DCP Nilotpal speaking to the media said that "The suspect had threatened Mukesh Ambani and abused him. He has been arrested under section 506(2) for criminal intimidation and issuing threats,"
As per police statements, the man while threatening also used the name of the Mukesh Ambani's late father Dhirubhai Ambani.
A preliminary investigation, as per officials, suggested that the man is mentally unstable. Further investigations are however being done against him. Following the incident, security has been made tight and increased in front of Mukesh Ambani's residence 'Antilla'.
Notably, this is not the first time Mukesh Ambani have received such kind of threats. Earlier last year, in the month of February, an SUV loaded with explosives was found near 'Antilla' along with a letter that claimed that the explosives were just a "trailer" and threatened the industrialist to return later on with further preparations to kill the entire family. Some people including police officials as well were arrested in the incident later.