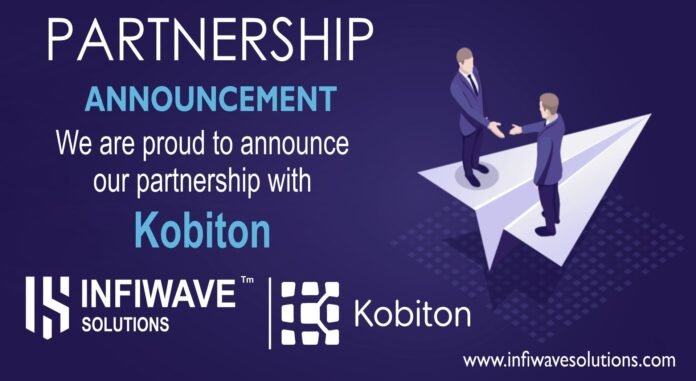 Infiwave Solutions and Kobiton Partner to Deliver Mobile Apps Testing for Technical and Business Requirements Testing for Usability, Functionality, and Performance Working together, Infiwave Solutions and Kobiton aim to offer a foolproof solution for mobile application development and testing teams to evaluate the functional, visual, and performance aspects of their applications.
This past year it has been observed that there are more than 6 billion smartphone users across the globe, which is 85% of the total population. As shared by the Infiwave Solutions CEO, Dharinder Vashishta, "These smartphones are an essential part of the users' lives. Infiwave Solutions' partnership with Kobiton will ensure the perfect mobile experience by enabling QA teams to run their visual, functional, and performance tests across any device".
Mobile testing is increasingly becoming an integral part of the development and advancement strategy of organizations across the globe.
"Kobiton is excited to announce our partnership with the talented, QA focused team at Infiwave Solutions to bring our leading mobile-first testing solution to their EU and APAC clients in today's mobile-centric world", said Kobiton CEO Sean Barry.To stay ahead and excel in the competitive enterprise environment, quality mobile app testing is a must to ensure that your mobile apps are reliable, secure, and user-friendly.
ABOUT INFIWAVE SOLUTIONS:
Infiwave solution is a Quality Assurance and software testing company that provides the perfect testing solutions to deliver impeccable services in the industry. The company has a highly qualified team of mobile testing engineers to improve performance, automation, and security bottlenecks.
In the market where the competition is fierce with the rapid launch of AI-powered gaming apps to software and mobile app developments, it becomes crucial to have the next-gen QA services performed to run the application smoothly with high performance. The company is well equipped to perform the activities with precision, significant productivity, and reduced costs to help clients experience the best business expansion.
 ABOUT KOBITON:
Kobiton is a perfect mobile testing platform that stimulates the testing and delivery of mobile applications by providing both manual and automated testing on more than 100+ real devices that creates a hybrid mobile testing platform in the cloud and scriptless technology. This program brings forth quick and effortless test cases to get the instant depth and broadness of test coverage. Testing teams can connect with their local on-premises and on-desk devices to the cloud to check the performance and visual perfection of the UI and UX across all devices.
http://www.infiwavesolutions.com/