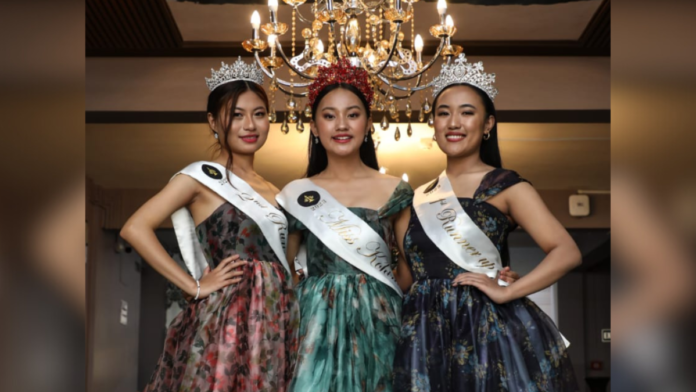 Keziah Triumph at Miss Kohima 2023 and Subsequent Honors
In the glittering ceremony at De' Oriental Hotel in Kohima, 8-year-old Keziah Mero from Pfutseromi Village, Phek district, clinched the Miss Kohima 2023 title. She not only claimed the prestigious crown but also showcased her talent by winning the Miss Talent subtitle.
Keziah's Remarkable Victory
Keziah Mero, an aspiring talent from Nagaland, stole the spotlight at Miss Kohima 2023, outshining other participants. Currently in her 12th standard at G Rio School Kohima, Keziah captured judges' and audience's hearts with her grace, intelligence, and talent.
Rich Rewards and Recognition
Keziah's victory not only brought the coveted Miss Kohima 2023 title but also substantial rewards. She received gift hampers worth Rs 50,000 and a Rs 20,000 makeover voucher from Beauty Within Salon. This recognition isn't just personal triumph but also a source of pride for her village and the entire Phek district.
The Runners-up and Subtitle Winners
Tolika K Kishepu secured the first runner-up position, while Katienla Longchar became the second runner-up. Participants showcased talents in various aspects, with Kevilenuo Semou crowned Miss Photogenic, and Tolika K Kishepu earning the Best Ramp Walk subtitle.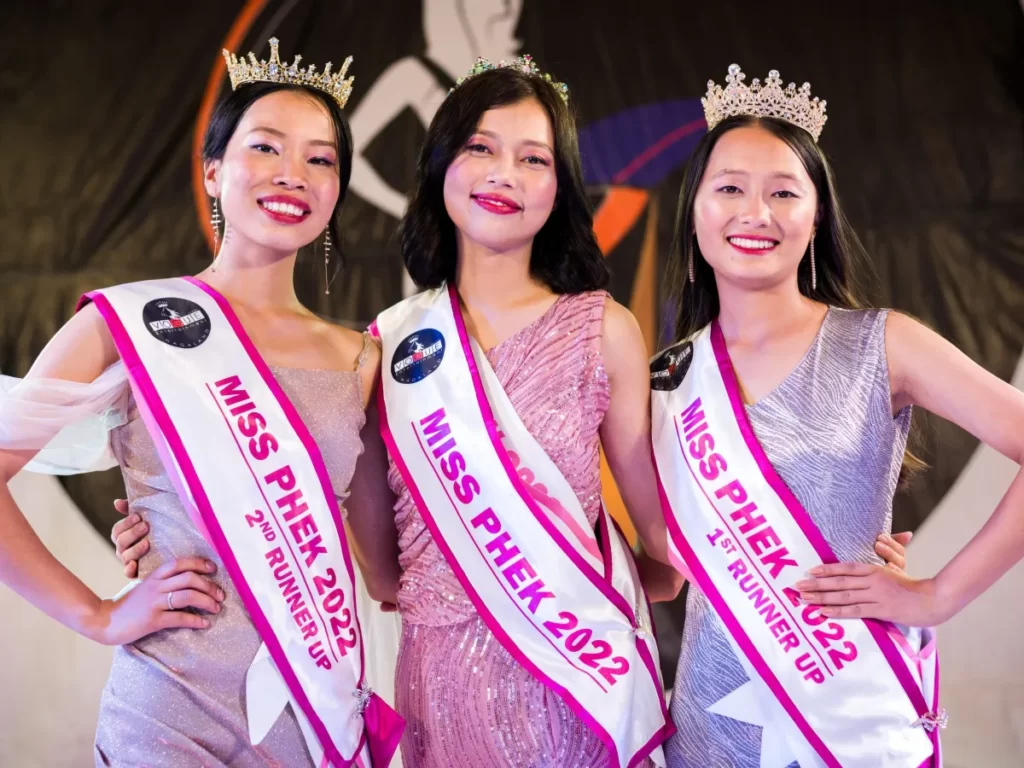 4front Management's Vision
The event was organized by 4front Management, a non-profit organization under the Agathos Society. The co-founder, Theja Sekhose, expressed the organization's vision to carry forward the legacy of Miss Kohima, emphasizing the celebration of beauty with knowledge and intelligence.
A Day of Auditions and Selection
The journey to the Miss Kohima title involved rigorous auditions at various colleges, including Sazolie College, Kohima Arts College, St Joseph College (Autonomous), Model Christian College, and an open audition in Kohima. Keziah Mero and six other talented participants showcased their skills, with the panel of judges, including Dr. Amos Sekhose, Pelevinuo Rüpreo, and Lipokzulu, selecting Keziah as the epitome of beauty, grace, and talent.
Keziah Mero's triumph at Miss Kohima 2023 not only marks a personal achievement but also stands as a symbol of inspiration for the youth of Nagaland, encouraging them to pursue their dreams with dedication and excellence.