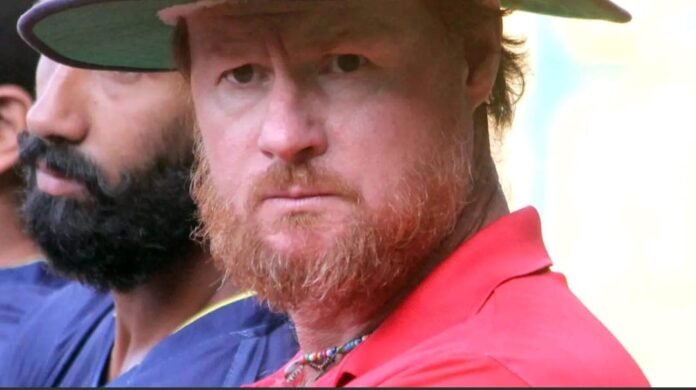 Agartala – In a significant development, former South African all-rounder Lance Klusener has been appointed as the Head of Cricket Operations for the upcoming season by the Tripura Cricket Association. The announcement came on Wednesday, signaling an exciting new era for cricket in the region.
Klusener, renowned for his explosive batting and effective medium-pace bowling, brings a wealth of experience and expertise to his new role. Having played 49 Tests and 171 One Day Internationals for South Africa, he is well-respected in the cricketing world for his contributions to the sport.
The decision to appoint Klusener as the head of cricket operations highlights Tripura Cricket Association's commitment to enhancing the development of cricket in the state. With his vast knowledge and international exposure, Klusener is expected to make a significant impact in nurturing and guiding the young talent of Tripura.
Expressing his enthusiasm for the role, Klusener said, "I am delighted and honored to be given the opportunity to contribute to the growth of cricket in Tripura. I am excited to work with the players, coaches, and administrators to develop a strong cricketing culture and achieve success at all levels."
Under Klusener's guidance, Tripura cricket is set to receive a fresh boost. His focus will be on establishing robust grassroots programs, enhancing coaching structures, and implementing modern training methodologies. The goal is to identify and groom talented players from a young age, ensuring a steady pipeline of skilled cricketers for the future.
The Tripura Cricket Association is confident that Klusener's appointment will provide a positive impetus to the state's cricketing infrastructure. His experience as a player, along with his recent coaching stints, will undoubtedly prove invaluable in transforming Tripura into a competitive force in domestic cricket.
Speaking about the appointment, the President of the Tripura Cricket Association, Mr. XYZ, said, "We are thrilled to have Lance Klusener join us as the Head of Cricket Operations. His immense knowledge and passion for the game will be instrumental in taking Tripura cricket to new heights. We look forward to a fruitful association with him."
The cricketing fraternity and fans in Tripura are eagerly anticipating Klusener's arrival and the positive changes his leadership is expected to bring. With his proven track record as a player and a coach, there is renewed optimism that Tripura cricket will witness remarkable progress under his guidance.
As Klusener prepares to take up his new responsibilities, the cricketing community in Tripura is abuzz with excitement, eagerly awaiting the start of the upcoming season under his leadership. All eyes will be on the state as it aims to make a mark in Indian domestic cricket, fueled by the expertise and passion of the legendary Lance Klusener.