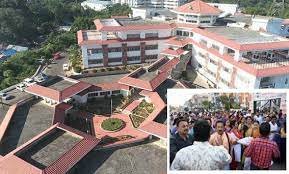 The high court of Tripura is set to convene a full bench to address the plea of 10,323 teachers who were illegally retrenched, a case that has embroiled the state for over six years. For the first time in the state's judicial history, the proceedings will be live-streamed on YouTube tomorrow, underlining the case's exceptional significance. This development comes after the tragic loss of 160 retrenched teachers, with 30 resorting to suicide, lending a profound sense of urgency to the proceedings.
Legal experts contend that the issue arose from a grave misinterpretation of the original order by the law department of the previous left front government. They assert that the recruitment policy was erroneously deemed illegal and unconstitutional. The actual directive, detailed in Para-127, pertained solely to 38 primary teachers whose appointments were challenged based on recruitment rules. The law department's misguided advice led to the ill-fated appeal that ultimately affected all 10,323 teachers.
The Supreme Court, in its March 29, 2017 judgment, upheld the original high court order, emphasizing the need to adhere to central guidelines for teacher qualifications. Notably, no court order asserted the blanket loss of jobs for the 10,323 teachers. Despite a pre-election promise to safeguard their positions, the BJP government, guided by the same law department, issued a unilateral notification for mass retrenchment.
This action not only violated various service conduct rules but also flouted Article 311(II) of the constitution, an unprecedented move in India's post-independence history. The full bench of the high court is poised to address all these critical issues, capturing the attention of the state government, ruling party, and opposition alike.