CPM has released the list regarding Tripura assembly elections, but with this there may be a rift in the alliance of Congress and CPM.
CPM has released the list of candidates for the Tripura assembly elections. In this, CPM has left only 13 seats for Congress. The Congress wants at least 19 seats, while the CPM has given only 13 seats to the Congress. Because of this the screw of the alliance has got stuck. 
Out of total 60 assembly seats in Tripura, CPM has announcement to contest on 43 seats. Regular Service Program (RSP) have been given one seat each. Apart from this, one seat has been left for an independent candidate.
Last round of talks with Sitaram Yechury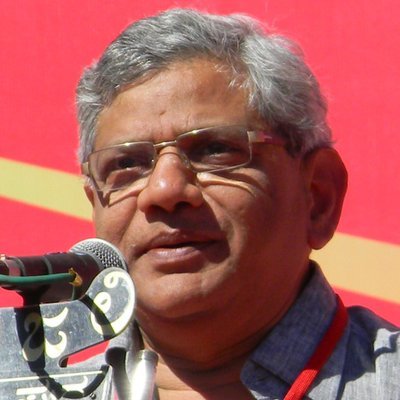 The Central Election Committee of the Congress has decided the names of the candidates for 43 seats in the meeting. It is clear that if the talks with the CPM do not work out, then in such a situation, the Congress wants to keep its preparations in order. 
Mukul Wasnik, for the three poll-bound states of the North-East i.e. Tripura, Nagaland and Meghalaya, will hold the last round of talks with CPM general secretary Sitaram Yechury regarding seat sharing.  
Preparation to surround BJP
Congress wants to take Tripura's regional party TIPRA in the alliance to surround BJP. Efforts are going on regarding this. Tripura assembly has 60 seats. The last date for nomination is January 30. 
Who got ticket in Tripura? 
Regarding Tripura elections, CPM has given ticket to 43 people including Sudip Sarkar from Barjala, Advocate Purushottam Rai from Ramnagar and Shyamlal Chakravati from Sonampura. Let us tell you that the elections for the 60-member state assembly will be held on February 16.
1100 polling booths sensitive in Tripura
Let us tell you, out of total 3328 polling booths in Tripura. 1100 have been kept in the category of sensitive. The returning officer said that 28 polling stations have been identified as important from the point of view of security, where a candidate got more than 70 percent votes during the last election. The Chief Electoral Officer of Tripura said that on the basis of law and order situation, 1100 polling stations have been identified as sensitive and 28 as critical from security point of view , based on information from 2018 assembly elections and 2019 Lok Sabha elections.