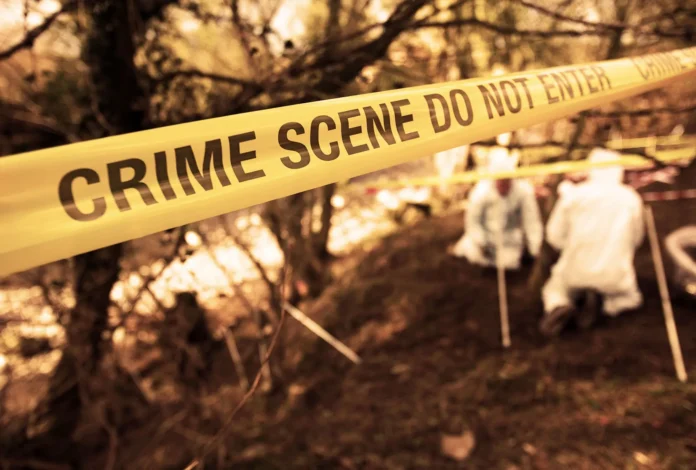 The sacred relationship of husband and wife fades in front of gold. The husband, who had sworn to protect his wife as a witness to the fire, has tried to kill his wife. When the husband's first attempt to throw the wife down from the roof failed, he poured sanitizer on her body and set her on fire, but luckily the wife survived and is now battling to the death in a hospital bed. The incident took place in Mahuda village of Digpahandi police station area of ​​Ganjam district. The woman's name is Rita Pradhan and she is the wife of Sanjay Pradhan.
According to the news, Rita was on the roof of the house at 6 pm on Thursday, at the same time Sanjay tried to kill her by pushing her down from the roof. However, when he failed in this, he poured sanitizer on Rita's body and set it on fire.
After this, Rita poured water on herself and ran away to her aunt's house in the village. Her aunt's family admitted her to the Berhampur MKCG Medical Center in critical condition. Thirty percent of the woman's body has been burnt. Upon receiving the news, Rita's family members reached the hospital.
Sanjay was harassing his wife for money
According to the information, Rita Pradhan, the middle daughter of Chhena Pradhan of Sahapur village of Purshottampur police station area, was married 4 years ago with Sanjay Pradhan of Mahuda village. At the time of marriage, Rita's father gave one and a half lakh rupees in cash and one and a half tola gold to the groom as dowry.
However, Sanjay later started harassing his wife Rita for getting Rs 3 lakh from his father's house to build the house.
Complaint was filed in 2019
In this regard, in 2019, Rita's family had made a written complaint at Berhampur Mahila Police Station. Yesterday also Rita's family had gone to Mahuda to resolve the dispute, but then Sanjay did not give them a chance to talk to Rita. Rita's father said that after this this incident happened.
In this context, no written complaint has been made by Rita's family to the police. However, the police reached the medical center and started investigation into the incident.