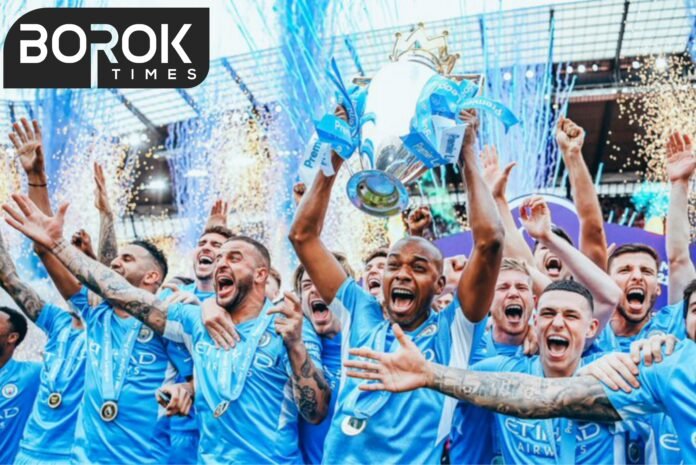 Manchester City Lifts the Premier League 2021-22 trophy for the fourth time on the final match against Aston Villa 3-2 on Sunday 22 May 2022.
Man City ended the match in a thrilling style from 2-0 down to beat Aston Villa in 3-2 with three goals in the last 15 minutes. With a stunning performance by Ilkay Gundogan in the last minutes of the match, it was under the favor of Man City of winning the title.
"We are legends, when you win the Premier League in this country four times in five seasons, it is because these guys are so, so special. We will be remembered", said Pep Guardiola.
"The last game is always special, Aston Villa gave everything but the moment we found a goal, it changed everything", – he added.