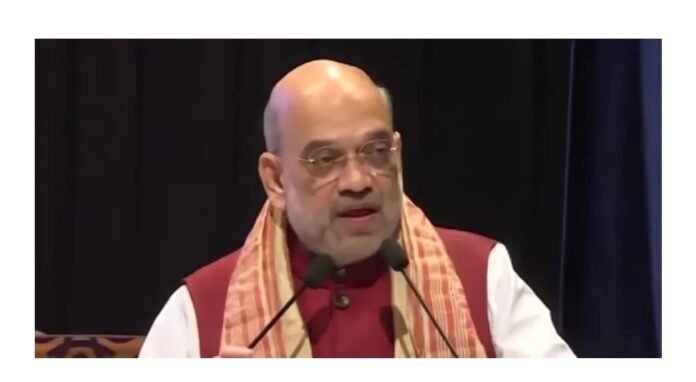 In the wake of the escalating violence in Manipur, a delegation comprising 14 Members of the Legislative Assembly (MLAs) from the state reportedly held a crucial meeting with Union Home Minister Amit Shah. The meeting took place in Guwahati on the night of May 25 and May 26, where the MLAs sought the immediate attention and intervention of the central government to address the prevailing situation.
The delegation, representing a diverse range of political parties and constituencies within Manipur, presented a comprehensive overview of the ongoing violence and its ramifications. The MLAs highlighted the urgent need for the central government's assistance in restoring peace, ensuring the safety of citizens, and preserving law and order in the state.
During the meeting, the MLAs emphasized the gravity of the situation, describing the violence as a threat to the social fabric and communal harmony of Manipur. They stressed the importance of taking swift and decisive action to prevent further deterioration of the security situation.
Union Home Minister Amit Shah, known for his hands-on approach to such matters, listened attentively to the concerns raised by the delegation. He assured the MLAs of the central government's commitment to restoring peace in Manipur and reiterated the government's resolve to maintain law and order across the nation.
In response to the delegation's request for immediate action, Amit Shah assured them that appropriate measures would be taken to address the prevailing situation. He directed relevant authorities to closely monitor the developments in Manipur and work in coordination with the state government to restore normalcy at the earliest.
The meeting between the Manipur MLAs and the Union Home Minister holds significant importance, as it reflects the commitment of both the state and central governments to ensuring the safety and well-being of the citizens. It also underscores the collaborative approach being adopted to tackle the current crisis in Manipur.
The MLAs expressed their gratitude to Union Home Minister Amit Shah for his prompt response and willingness to address their concerns. They pledged their full support and cooperation to the government in its efforts to restore peace and stability in Manipur.
As the situation in Manipur remains tense, the collective efforts of the state and central governments, along with the cooperation of the people, will be crucial in bringing about a peaceful resolution and ensuring the safety and security of all residents.