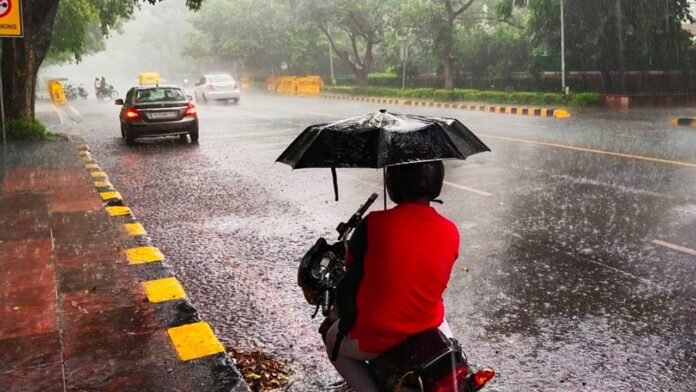 The northeastern state of Manipur faced severe disruption as two consecutive days of incessant rains wreaked havoc, causing widespread damage to both public and private property. The adverse weather conditions led to waterlogging in low-lying areas and villages, significantly impacting the daily lives of the residents.
Life Comes to a Standstill
The relentless rainfall forced a large portion of the population to stay indoors, grappling with the cold weather for the second consecutive day. The adverse conditions have not only affected standing crops but have also dealt a blow to post-harvest crops. This is particularly concerning as it may contribute to a surge in prices of perishable commodities, especially rice paddy awaiting threshing in various valley areas, potentially influencing the overall inflationary trend.
Valley and Hill Districts Hit Hard
Reports of waterlogging emerged from several valley districts, including Imphal West, Bishnupur, Kakching, and Thoubal. The impact of continuous rain extended to the hill districts of Noney, Ukhrul, Senapati, Kamjong, and Tamenglong. Hill dwellers resorted to using charcoal heaters to combat the cold weather, emphasizing the challenges faced by the tribal communities.
Agricultural Consequences and Inflationary Concerns
The unseasonal and incessant rain not only poses a threat to standing crops but also affects the post-harvest phase. With a significant portion of crops awaiting threshing, particularly in valley areas, there is a risk of increased prices for essential commodities such as rice paddy. This, in turn, could contribute to an inflationary trend, impacting the overall economy.
Weather Forecast and Cold Spell
The India Meteorological Department (IMD) predicts a continuation of the rainfall that commenced on Thursday, extending until Monday. The temperature in Manipur dropped to 16 degrees Celsius on Thursday, contributing to the challenging weather conditions faced by the residents. The forecasted continuation of rain raises concerns about further disruptions and challenges in the coming days.
As Manipur navigates through the aftermath of the two-day incessant rains, the focus remains on addressing the immediate impact on daily life, agricultural activities, and the potential economic consequences.