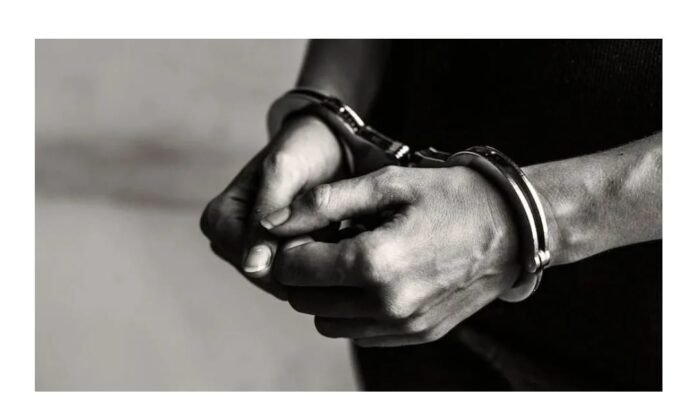 In a significant development, law enforcement authorities in Shillong, Meghalaya, have apprehended a 39-year-old man on charges of deceiving job seekers through impersonation as an Intelligence Bureau (IB) officer working for the Ministry of Home Affairs. The arrest came after a diligent investigation into a series of complaints filed by victims who fell prey to the fraudulent scheme.
According to sources close to the investigation, the accused, whose identity has been withheld pending further legal proceedings, meticulously crafted an elaborate scheme to exploit the hopes and aspirations of job seekers. Presenting himself as a high-ranking IB official, he purported to have inside connections and influence within the government to secure lucrative positions for his victims.
The fraudster employed a variety of deceitful tactics to gain the trust of unsuspecting individuals. He established a sophisticated network of contacts and used convincing aliases, thus creating an illusion of legitimacy. The accused would allegedly promise job seekers prestigious positions within the Ministry of Home Affairs or affiliated organizations, exploiting their dreams of secure employment and financial stability.
Operating from an undisclosed location in Shillong, the fraudster would demand substantial sums of money from his victims under the pretext of processing fees, administrative expenses, and bribes. Preying on the desperation and vulnerability of job seekers, he manipulated them into believing that these payments were necessary steps to secure their desired positions within the government.
The investigation, led by a dedicated team of law enforcement officials, uncovered multiple instances of individuals who had fallen victim to this elaborate scam. It is believed that the accused had been operating his fraudulent activities for an extended period, leaving a trail of victims across Meghalaya.
Upon gathering sufficient evidence, authorities swiftly moved to apprehend the perpetrator. The accused was taken into custody without incident, and a search of his residence led to the seizure of incriminating documents, electronic devices, and other materials related to the fraudulent scheme.
The arrested individual is now facing charges of impersonation, fraud, and various other offenses under relevant sections of the Indian Penal Code. The police have emphasized their commitment to ensuring a thorough investigation and bringing all those responsible for this despicable act to justice.
Law enforcement agencies are urging potential victims to come forward and report their experiences if they believe they have been deceived by the suspect. It serves as a stark reminder for job seekers to exercise caution and verify the authenticity of individuals or organizations offering employment opportunities, especially when dealing with financial transactions.
The arrest of this fraudster sends a strong message that such criminal activities will not be tolerated, and the law will pursue those who seek to exploit the dreams and aspirations of innocent individuals. The authorities remain dedicated to safeguarding the trust of the public and maintaining the integrity of recruitment processes, ensuring a fair and transparent system for all job seekers.
As the investigation continues, law enforcement officials are working diligently to identify any potential accomplices or networks associated with the arrested individual. The police are also exploring the possibility of other victims who may have fallen victim to similar fraudulent schemes.
The case serves as a reminder for individuals to remain vigilant, exercise caution, and verify the credentials of those claiming to have influence or authority in matters of employment. It is crucial to report any suspicious activities to the appropriate authorities to prevent others from becoming victims of such scams in the future.