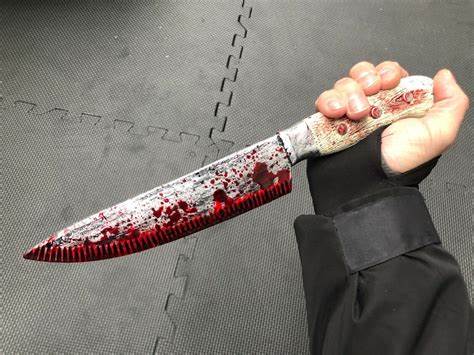 A shocking case has come to light in Agartala, Tripura. Actually here a man killed his wife and cut her dead body into pieces. The police have arrested the accused husband. The police have also recovered the pieces of the dead body at the behest of the accused.
The deceased has been identified as 15-year-old Tanuja Begum. Tanuja was married to Kayem Miyan about eight months ago. Tanuja's younger brother Bapan Miyan told that Tanuja was missing since last Friday. When Tanuja's mother did not speak to her daughter, she went to her in-laws' house in Agartala's Muslimpara area, where her daughter lived with her husband. However, no one was found there either.
According to reports, Tanuja's mother started crying when she found blood stains in the house. After this, hearing the cry of the woman, the people around gathered there. After this the police was informed. After getting the information, the police started searching for Kayem Miyan and after searching for several hours, nabbed him.
During interrogation, Kayem Miyan accepted the murder of his wife Tanuja and also told during interrogation that after the murder, he cut the dead body into pieces and kept them in two bags and kept them in the forest. After this, the police recovered both the bags at the instance of the accused and the pieces of the dead body of the woman were also recovered from the bags. While the woman's head was found in one bag, the rest of the torso was recovered from another bag. At present, the police is interrogating the accused and trying to find out the reason for the murder and also trying to know whether any third person was also involved in the murder.