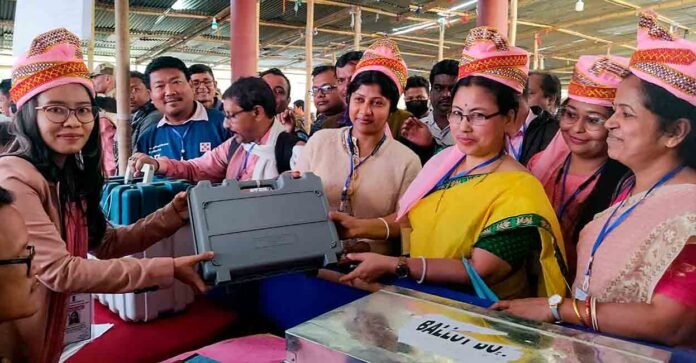 Tripura Vidhan Sabha Chunav Voting, Election Voting continues for the 60-member Tripura assembly. A total of 259 candidates including 20 women candidates are in the fray. Strong security arrangements have been deployed everywhere.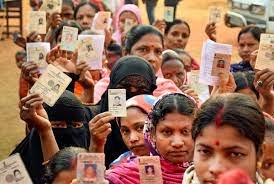 Voting for the Tripura Assembly elections has concluded. EVMs are being sealed and secured at polling stations. 81.1 per cent people in the state exercised their franchise.
According to the Election Commission, 81.10 percent people in Tripura have exercised their franchise.
Where and how many people cast their vote?
District Voting Percentage
Dhalai 81.47%
Gomti 71.97%
Khowai 73.59%
North Tripura 74.83%
Sepahijila 75.98%
South Tripura 75.81%
Unakoti 71.92%
West Tripura 75.16%
Former Chief Minister of Tripura and BJP MP Biplab Kumar Deb casts his vote at Gomti. During this, he said, 'We do not see any election as small or big. People are supreme and it is our duty to respect them. They gave us power in 2018 and despite Kovid, we worked in all areas of the state.
Election Commission's notice
The Chief Electoral Officer's office has issued a notice to Tripura BJP and Congress for seeking votes in their favor by tweeting during voting. The Commission has considered it a violation of the Model Code of Conduct. The commission has sought answers from both the parties in this matter.
One badly injured in a fight in South Tripura
A CPI supporter was brutally thrashed outside Kalacherra polling station in 36-Shantirbazar constituency of South Tripura district. The injured have been taken to the hospital and police are on the lookout for the attackers.
On the other hand, according to the information received from the Tripura Election Commission, a CPI supporter was assaulted, in which he was injured. He has been taken to the hospital by our officials. He is unable to name the assailants.
Based on the photographs available, the police is looking for the attackers. Taking suo moto cognizance, an FIR has been registered at Shantibazar police station. The police have said to arrest the culprits soon.
Meanwhile, the DM of South Tripura tweeted that reports of clashes between BJP and CPI have been received from Kalchera area of ​​Santirbazar. Police and civil sector officials have reached the spot. The situation is under control and polling is going on smoothly.
According to SP South Tripura, SDPO Santirbazar, OC STB and police/civil sector officials immediately reached the spot on getting information about the incident at Santirbazar. The situation is immediately under control and polling is going on smoothly.