The northeastern state of Tripura (Best Tourist Place in Tripura) boasts of amazing heritage within itself. This state also presents the perfect example of rich natural beauty along with rich culture. It is said that at one time the Manikya kings used to have complete authority over this city. Apart from this, Agartala, the capital of Tripura, is also known for its historical, religious monuments and buildings.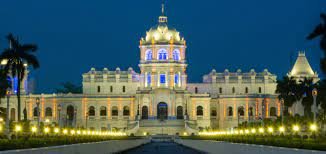 Agartala is the capital of Tripura, one of the largest cities of that state. It is one of the most popular places to visit in Tripura. This place is famous for its green pastures, hills and beautiful valleys. The main attraction of this place is the Ujjayanta Palace. Let us tell you that Ujjayanta Palace was a royal house built in 1899 by Maharaja Radha Kishore Manikya.
Apart from this, this palace is also known for its architecture. It has three domes, tiled floors, carved wooden ceilings and beautifully crafted doors. Also, there is a Mughal style garden outside this royal palace.
Whereas Udaipur was earlier also known as Rangamati and it is a beautiful city situated in Tripura. It is famous for its historic temple, which is one of the most popular religious places to visit in Tripura. This place is situated at the bottom of artificial lakes and is situated at a distance of about 55 km from Agartala.
The sight of some artificial lakes located in this city is no less than a paradise. Here you can enjoy visiting Dhani Sagar, Vijay Sagar, Jagannath Dighi, Amar Sagar etc. But the most popular is Tripura Sundari Temple, which is also a part of 51 Shaktipeeths. There is a big lake next to this temple, which is called Kalyan Sagar.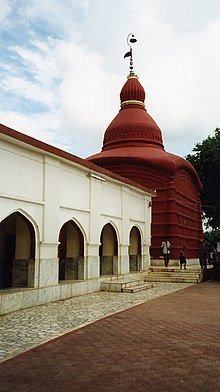 Mithlesh Roy from West Bengal, who came here to visit, says that he had heard about Tripura Sundari Temple many times, But got a chance to visit here for the first time. He said that the spiritual power is experienced as soon as one enters the temple. Here the mind got a lot of peace. He said that this is a living proof of our ancient history.