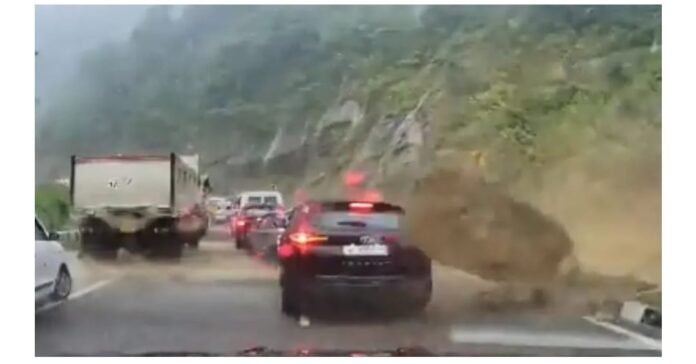 Dimapur, Nagaland
The Rising People's Party (RPP) has taken a decisive step by filing a formal complaint against the National Highways and Infrastructure Development Corporation Limited (NHIDCL) following a recent accident on NH-29. The incident has sparked concerns over the safety and maintenance of the national highway, prompting the political party to seek accountability.
The accident, which occurred on NH-29 in Dimapur, has raised questions about the state of the road infrastructure and the NHIDCL's role in ensuring safe travel for commuters. The Rising People's Party, known for advocating citizen-centric policies and raising public concerns, has taken up the cause on behalf of the affected individuals and the community.
In their complaint, the RPP has highlighted the need for a thorough investigation into the accident, including factors such as road conditions, signage, and any negligence on the part of NHIDCL. The party alleges that the poor maintenance of the highway and inadequate safety measures have contributed to the unfortunate incident.
Party spokesperson [Spokesperson Name] emphasized, "The safety of our citizens should be the topmost priority for any responsible authority. The accident on NH-29 highlights the urgent need for improved infrastructure and stringent safety protocols. We demand a comprehensive inquiry into the incident and appropriate actions against those responsible."
The Rising People's Party has urged the authorities to initiate a prompt investigation and hold the NHIDCL accountable for any lapses in their duty to maintain and ensure the safety of national highways. They have called for transparency in the investigation process and insist that the findings be made public to keep the citizens informed.
Additionally, the party has encouraged individuals who have witnessed similar incidents or experienced difficulties due to the condition of NH-29 to come forward and share their grievances. They aim to compile a comprehensive report highlighting the issues and challenges faced by commuters, which will be submitted to the concerned authorities for immediate action.
The Rising People's Party has vowed to monitor the progress of the complaint closely and push for necessary reforms to prevent future accidents on NH-29 and other national highways in Nagaland. They believe that enhanced safety measures, regular maintenance, and effective governance are imperative to ensure the well-being of citizens and promote efficient transportation infrastructure.
As the complaint gains momentum, it remains to be seen how the NHIDCL and other relevant authorities will respond to the concerns raised by the Rising People's Party. The incident serves as a reminder of the importance of prioritizing road safety and maintaining high standards of infrastructure to protect the lives and well-being of commuters.