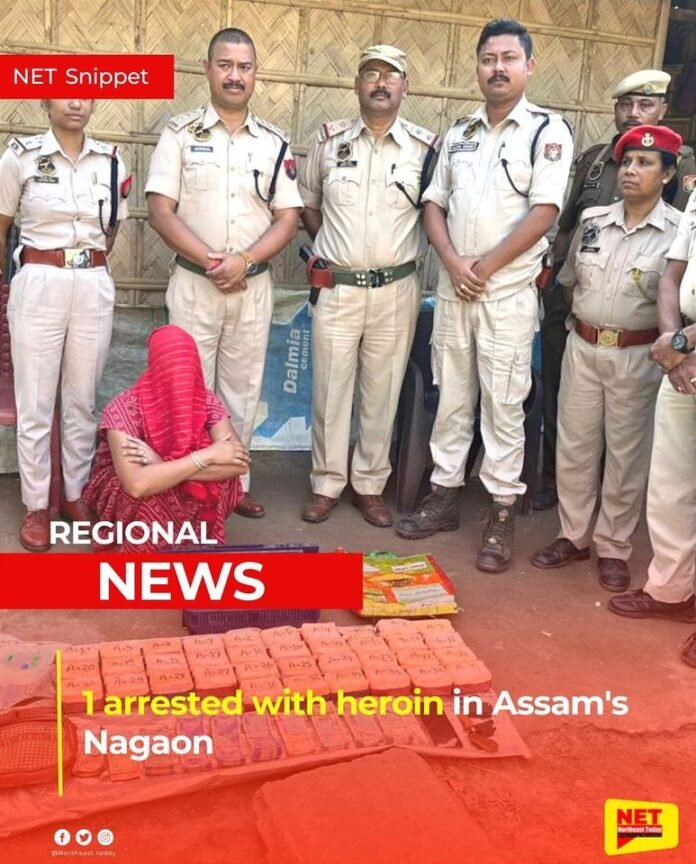 In a significant operation in Assam's Nagaon district, Chief Minister Himanta Biswa Sarma announced the arrest of an individual with a substantial amount of heroin. The operation, executed by @nagaonpolice, not only led to the apprehension of the suspect but also resulted in the confiscation of three vehicles and a considerable sum of cash.
Key Points:
Narcotics Seizure in Gerukamukh Village: Acting on credible information, the Nagaon Police conducted an operation in Gerukamukh village, unearthing 464 grams of heroin. The successful bust sheds light on ongoing efforts to combat drug trafficking in the region.
Cash and Vehicles Confiscated: In addition to the narcotics haul, the operation yielded a significant financial seizure, with Rs 1.92 lakh in cash taken into custody. Furthermore, the law enforcement authorities seized a motorcycle and two SUVs, potentially linked to illicit activities.
Single Arrest Made: The Chief Minister confirmed the apprehension of one individual in connection with the drug-related activities. The arrest underscores the state's commitment to cracking down on the drug trade and ensuring the safety and well-being of its citizens.
CM's Commendation: Chief Minister Himanta Biswa Sarma publicly commended the state police for their effective execution of the operation. The success of the bust reflects the dedication and diligence of law enforcement agencies in safeguarding communities from the detrimental impacts of narcotics.
This latest development in the Nagaon district highlights the ongoing efforts of law enforcement agencies in Assam to curb the menace of drug trafficking. The coordinated operation not only led to the arrest of a suspect but also dealt a blow to the associated infrastructure by seizing vehicles and cash.