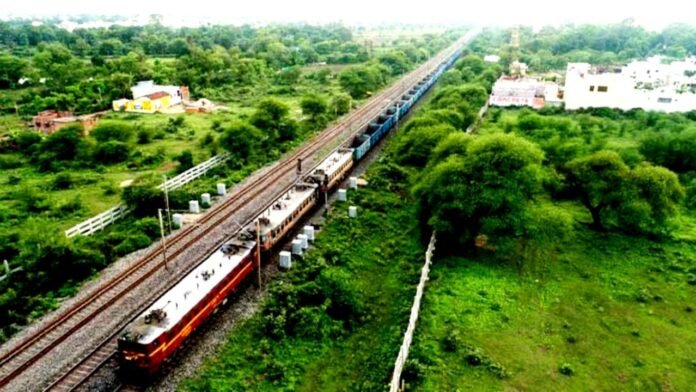 The Northeast Frontier Railway (NFR) has implemented a series of changes affecting train services. These actions, which include train cancellations, diversions, and rescheduling, have been made in response to various operational and safety considerations.
Train cancellations have been initiated for specific routes due to factors such as track maintenance, inclement weather, and other operational exigencies. Passengers are advised to check with NFR for updates on affected train services and alternative travel options.
Additionally, some train services have been diverted from their usual routes to accommodate track maintenance activities and address safety concerns. Passengers planning to travel on these routes should be aware of the changes and adjust their schedules accordingly.
Rescheduling of train services is another measure undertaken by NFR to optimize operational efficiency. Changes in departure and arrival times may impact passengers, so it is crucial to stay informed about any alterations to the train schedules.
The decisions taken by NFR aim to ensure the safety and reliability of train services while addressing operational challenges. Passengers are encouraged to check the NFR website or contact railway authorities for the most up-to-date information regarding train services, cancellations, diversions, and rescheduled trains.
NFR remains committed to providing efficient and safe railway services to passengers in the region. These operational adjustments are part of ongoing efforts to maintain the railway infrastructure and enhance passenger experiences.
Planning Journey Accordingly
Travelers are reminded to plan their journeys with flexibility, considering the possibility of delays and disruptions. Staying informed about the latest updates from NFR will help passengers make informed decisions and minimize inconveniences during their travels.
The cancellation, diversion, and rescheduling of trains are temporary measures aimed at improving the overall quality and safety of railway services in the Northeast Frontier Railway region. NFR appreciates passengers' cooperation and understanding as these changes are implemented.
As railway authorities continue to work diligently to maintain and upgrade the railway network, NFR remains dedicated to providing reliable and efficient train services to passengers throughout the region. Passengers are encouraged to stay informed and plan their journeys accordingly to ensure a smooth travel experience.
Also, by showing concern travel will be a lot more easier and hassle free. The railway decision is quite impressive about passengers safety.