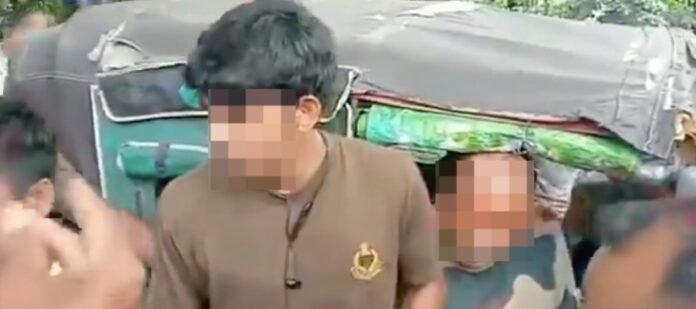 Demanding Permanent Solution for Greater Tipraland
In a bid to push for a permanent solution towards the creation of Greater Tipraland, opposition party Tipra Motha has called for a 12-hour strike, leading to a tense situation in Hatai Kotor. The strike has brought traffic to a standstill on the NH Road.
Amidst the agitation, a worrisome incident occurred as two handmade improvised explosive devices (IEDs) were discovered in the area. One of the devices detonated, but the other remains unexploded, adding to the anxiety of the already tense situation. Authorities have swiftly moved in to secure the area and neutralize the unexploded device.
Eyewitnesses reported heightened tensions in Hatai Kotor, as miscreants attempted to disrupt the otherwise peaceful bandh called by Tipra Motha Party (TMP). People expressed their outrage at the attempt to escalate the situation further.
"The discovery of these explosive devices is deeply unfortunate and threatens the safety of our community. It is disheartening to witness such acts of aggression during a peaceful protest," remarked a concerned local resident.
Law enforcement agencies are working tirelessly to ensure the safety of residents and bring the situation under control. Additional security personnel have been deployed to maintain order and prevent any untoward incidents.
The strike, orchestrated by Tipra Motha, underscores the longstanding demand for a permanent solution regarding the creation of Greater Tipraland. The opposition party contends that this move is crucial for the socio-political and economic development of the region, and aims to draw attention to the issue through this act of civil disobedience.